Adjunct Professor Explores Race-Based Medicine in New Book
Thursday, March 7th, 2019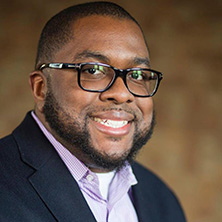 Imagine going to the doctor for a disease or ailment, and the drug you're given for treatment isn't being recommended for you based on your individual medical history, but rather, your race.
An emerging field in pharmacology, race-based medicine aims to create a specialty market based on racial groups. The controversial topic is the focus of a new book written by Kirk Johnson, Ph.D., Seton Hall adjunct professor who teaches courses in bioethics, global issues, philosophy and religion within the College of Arts and Sciences. The book, Medical Stigmata: Race, Medicine, and the Pursuit of Theological Liberation (published by Palgrave Macmillan), observes the idea of race as a false representation for the cause of disease.
Johnson's interest in the topic was sparked by the approval of a drug called BiDil, a heart failure medication that set a precedent in this field by targeting African Americans as its first racial group. "When I heard about BiDil, I knew something was wrong about that idea. Race shouldn't be a marker for a disease. It reminded me of many historical medical injustices toward minority groups," said Johnson.
Johnson dug even deeper with his research, exploring ethical questions regarding the motive behind race-based medicine within the larger context of the treatment of blacks in American medical history. Through his book, he examines race-based medicine's influence on the perception of the black body, traces the influence of BiDil's approval on the resurgence of race-based medicine, and assesses the black church's response to race-based medicine using black liberation theology, which emphasizes the value of individuals who are socially and religiously devalued, as a means to social justice.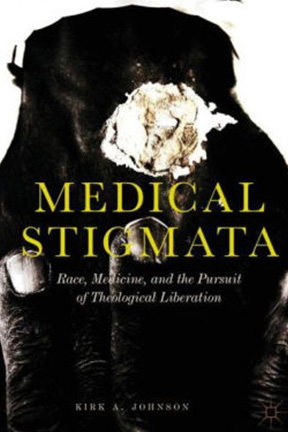 "American society isn't transparent about our history of race and the sin of racism. Race is a social construction that is meant to deny the full humanity of groups of people. When the concept of race is used in medicine and pharmacology, it continues to assert that minorities are 'other' human beings," says Johnson. "It's important to our American society to have a catharsis process, meaning a purification of our biases and fears. When that happens, you can truly have solidarity and inclusion."
These lessons aren't highlighted only in Johnson's book, but also in his classroom teachings as an ethics professor. "My teaching philosophy consists of two principles: emotional intelligence and the Golden Rule. Emotional intelligence is about having self-awareness, awareness of others and awareness of one's society. The Golden Rule is, 'Treat others the way you want to be treated.' When you are cognizant of these things, usually everything falls into place."
Medical Stigmata: Race, Medicine and the Pursuit of Theological Liberation can be purchased on the Palgrave Macmillan website.
Kirk Johnson teaches at both Seton Hall and Berkeley College. He is a member of the American Society of Bioethics and Humanities and The New York Academy of Medicine. He serves as a member of the Atlantic Health Systems Bioethics Committee and was formerly Assistant Director of the Medical Humanities program at Drew University in Madison, New Jersey.