Graduate
Master of Healthcare Administration (M.H.A.)
Healthcare Administration
Offered both online/hybrid and on-campus since 1997, our Master of Healthcare Administration (M.H.A.) program prepares students for leadership and management positions in today's complex, dynamic healthcare industry. The use of online/hybrid designation attests to the required three intensive residencies for online education. This 42-credit program is the only M.H.A. program of its kind (online/hybrid and on-campus) in New Jersey accredited by the Commission on Accreditation of Healthcare Management Education (CAHME).
Our students represent many diverse areas of the health industry, including hospitals, healthcare systems, assisted-living facilities, insurance organizations, pharmaceutical companies, and many other healthcare institutions.
The MHA students' diverse backgrounds and experiences foster lively, enlightening class discussions and build strong professional networks. Whether you take the program online/hybrid or on campus, you will benefit from Seton Hall's proximity to New York City, and New Jersey's pharmaceutical and biotechnology corridor, building networking opportunities and strong relationships with some of the industry's biggest players.
The School of Health and Medical Sciences is offering full-time employees of the following organizations a 25% tuition discount for the program: Hackensack Meridian Health, Atlantic Health System and JAG-ONE Physical Therapy. For more information, email shms@shu.edu. 
M.H.A. Alumni Interviews
Learn how the M.H.A. degree helps these 3 graduates succeed.
"I was starting to make advances in my career, and I needed the M.H.A. degree to take the next step. It's a very competitive market. I don't see anyone going past the director level without having this advanced degree."

Darrell K. Terry Sr., M.H.A. '01, FACHEChief Executive Officer, Newark Beth Israel Medical Center and Children's Hospital of New Jersey
The comprehensive M.H.A. curriculum is the essential foundation students need to lead the next generation of healthcare systems and facilities. The 42-credit degree program is offered on-campus and online/hybrid.
Admission Requirements
Admission to the Seton Hall M.H.A. program is competitive. Consideration is given to applicants' academic record, personal essay, recommendation letters, and work experience.
Deadlines:
Online/Hybrid M.H.A. Program
On-Campus M.H.A. Program
August 1 for Fall Semester
December 1 for Spring Semester
Program Faculty
M.H.A. core faculty are experienced, and doctorally prepared professors within the School of Health and Medical Sciences. They understand the needs of adult and non-traditional students, and will work closely with you to help you advance your career goals. Many of the M.H.A. program's adjunct professors and guest lecturers are actively working in healthcare management.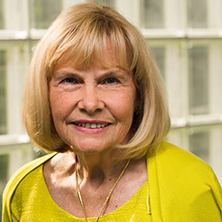 Anne Hewitt
Acting Chair and Professor, Department of Interprofessional Health Sciences and Health Administration and Director of the Seton Center for Community and Population Health
View Profile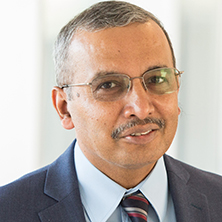 Learn the Art and Science of Caring
In response to society's rapidly changing healthcare needs, the School of Health and Medical Sciences combines the expertise of Seton Hall University with the resources of affiliate healthcare sites to provide exemplary academic and clinical training in graduate-level health sciences and health administration. The school's emphasis on interprofessional education prepares healthcare leaders of tomorrow to focus on patient-centered care and to make a difference in patients' lives and their communities.
CAHME Mentorship Circle status recognizes that the Master of Healthcare Administration (M.H.A.) degree program at Seton Hall University—in addition to achieving the high standards of CAHME accreditation—engages in activities that help to extend CAHME's mission of advancing the quality of graduate healthcare management education. Mentorship Circle status recognizes that the M.H.A. program provides opportunities to other students and other programs to advance their own experiences and skills—for the good of the entire healthcare field.
Contact Us
Patrick McDermott, M.A.
Assistant Dean for Graduate Enrollment and Student Affairs
School of Health and Medical Sciences
shms@shu.edu
(973) 275-2062
Loading M.H.A. Healthcare Administration...