Undergraduate
Bachelor of Arts (B.A.)
Environmental Studies
The environment protects and sustains life, yet unrestrained use of its resources causes problems that affect everyone. This program prepares students to become leaders in the quest for a more environmentally, economically and socially sustainable society. Courses combine several disciplines — natural sciences, economics, philosophy, sociology — to study the complex relationships between humans and their environment. Students also learn by doing, with credit-bearing internships and paid co-op opportunities.
Seton Hall University Tree Inventory Project
Students and residents create an inventory of campus and public street trees in South Orange, NJ.
"I loved how hands on the Environmental Studies courses were at Seton Hall and how passionate the professors were. I formed close relationships with my professors and they inspired me to be the best steward of this Earth that I can be."

Andriana (Andy) Fragola2016 graduate, B.A. Environmental Studies
Choose from three tracks: public policy, education or supply-chain management. Whichever you select, you'll study environmental issues from an interdisciplinary perspective. Courses stress critical thinking and collaborative problem-solving. Professors come from across the University, shedding light on all aspects of environmental studies: natural sciences, economics, social sciences, philosophy, history and literature. In each course, questions are framed in the context of social justice and with a broad understanding of the Catholic intellectual tradition.
Campus Garden
The University installed an organic vegetable and herb garden on campus in 2011 with Wanda Knapik, a certified permaculture designer and member of the Bernardsville Environmental Commission.
The garden is a community space and outdoor classroom for students to connect with nature and learn how to grow food. All are welcome. 
Faculty
Environmental Studies faculty members are dedicated to the rigorous interdisciplinary education of their students; to the integration of the principles of sustainability into the curriculum and into campus life; to experiential learning; and to ethical considerations of pressing environmental issues. Our faculty members are drawn from disciplines across the University, including natural sciences, economics, social sciences, philosophy, history and literature. Through classroom instruction and sponsored extracurricular events, our faculty challenges students to understand and solve real-world environmental issues from various disciplinary perspectives.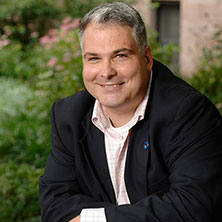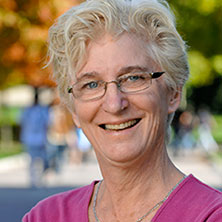 Experience Seton Hall. Visit Us Today.
As one of the country's leading Catholic universities, Seton Hall has been developing students in mind, heart and spirit since 1856. Home to nearly 10,000 undergraduate and graduate students, Seton Hall is a place that nurtures compassionate leaders who are prepared to make a difference in the world.
Seton Hall offers all the advantages of a large research university - a national reputation; challenging academic programs; notable alumni; state-of-the-art facilities; renowned faculty; and extensive opportunities for internships, research and scholarship - with all the benefits of a small, supportive and nurturing environment.
The best way to truly experience Seton Hall is to visit us in person.