Outcomes - B.A., Religion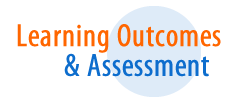 Seton Hall University embraces the principle that effective and meaningful assessment is an integral part of the educational process. This principle is at the heart of our commitment to meet our responsibilities to our students, professions, and the communities that we serve.
Goals:
Students will demonstrate knowledge of Christian and non-Christian religions;
Students will show understanding of contemporary debates that affect human flourishing in relation to and in light of religious texts, ideas, practices and institutions;
Students will demonstrate their ability to interpret contemporary issues in the light of the theological and ethical commitments of different religious communities;
Students will demonstrate an ability to offer a sophisticated and critical analysis of topics in religion and religious belief and practice.