Outcomes - B.A., Philosophy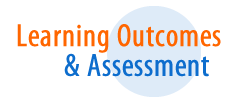 Seton Hall University embraces the principle that effective and meaningful assessment is an integral part of the educational process. This principle is at the heart of our commitment to meet our responsibilities to our students, professions, and the communities that we serve.
Goals: Philosophy Program Learning Outcomes
The Department of Philosophy provides a program leading to the degree of Bachelor of Arts. The program offers the opportunity for examining major philosophers and areas from ancient times to the present. These include issues that are matters of continuing human concern: Is there a God? What is knowledge and how is it acquired? What is the basis of right and wrong? What is the most just form of government? Is my behavior genuinely free or determined by prior causes? The study of philosophy helps students to understand these kinds of fundamental issues and provides the rigorous critical skills needed to examine them. The skills and knowledge acquired from taking philosophy courses contribute to a lifetime of intellectual learning and professional development.
Outcomes for Philosophy Majors
Depending on their specific career path, students majoring in philosophy will be well suited for the following.

Doing graduate work in philosophy.
Doing graduate work in other programs, especially Law School.
Succeeding in one's professional pursuits.
Continuing one's intellectual development beyond undergraduate study.



Outcomes for Major, Minors, and Non-Majors
The goals and desired outcomes for our tiered course offering are as follows. Special emphasis is placed on critical thinking and argumentation in written and oral work.
Outcomes for 1000 level courses:
Define key concepts and explain basic philosophical issues.
Critically analyze and evaluate arguments discussed in class.
Write and speak intelligibly about the philosophical positions discussed in class.
Articulate clearly his/her own insights.
Effectively use library and internet resources.
Outcomes for 2000 level courses:
Identify, understand, and critically analyze the major themes and arguments in primary texts.
Write and speak intelligently about ideas and arguments that are presented in class and do so at an intermediate level of knowledge.
Work out thoughtful and reasoned evaluations of arguments that are presented in class and in primary and secondary texts (both in writing and orally).
Demonstrate the ability to identify issues of increasing complexity and difficulty, with claims and counterclaims being well understood and delineated.
Articulate clearly and well his/her own insights.
Use relevant databases for the investigation of specific topics; be able to conduct a complete and well-tailored literature search.
Be aware of the differences between reliable and unreliable internet sources.
In short response papers or longer papers: identify and comment on the thesis, argument, and conclusions presented in a text (primary or secondary); develop an argument that agrees or disagrees with the conclusions presented in the original article; articulate the evidence and reasons for one's position.
Demonstrate oral competence in presenting and supporting a philosophical position that is being examined in class.
Outcomes for 3000 level courses:
Identify, understand, and critically analyze the major themes and arguments in primary texts.
Write and speak intelligently and specifically about the primary texts, and do so at an advanced level of knowledge.
Identify and articulate a specific and manageable topic for research drawn from the primary sources.
Have sufficient mastery of the primary texts to be able to come to a reasoned judgment with regard to the various perspectives offered in the relevant secondary literature.