U.S. News & World Report Ranks Seton Hall Graduate Programs Among the Best for 2023-2024
Wednesday, April 26th, 2023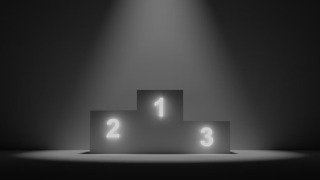 Seton Hall has reason to celebrate as U.S. News & World Report ranked its graduate programs among the best for the 2023-2024 academic year. The ranking aims to help prospective students find the best graduate schools in the country by evaluating programs in various disciplines. The University's graduate programs in healthcare management, physician assistant, public affairs, social work and nonprofit management all received accolades.
Provost and Executive Vice President Katia Passerini expressed pride and gratitude for the recognition, saying, "We are thrilled to have our graduate programs recognized once again by U.S. News & World Report. This ranking is a testament to our faculty's hard work and commitment to providing our students with a top-notch education; it is a welcome addition to our accolades."
The School of Health and Medical Sciences saw two of its graduate programs make the list. The M.S. in Physician Assistant (PA) program ranked 20th nationally, up 17 spots from the previous time it was ranked, and now tied for the No. 1 Catholic PA program in the United States. The Master of Healthcare Administration (MHA) program is ranked 41st nationally, up from 46 and placed 4th among Catholic Universities. In addition, the MHA program is the only CAHME-accredited program of its kind (on campus and hybrid/online) in New Jersey.
Additionally, the College of Arts and Sciences' Master of Public Administration (M.P.A.) program, which offers concentrations in nonprofit management, was nationally ranked 118th overall and 27th for nonprofit management. Also ranked is Seton Hall's Master of Social Work (M.S.W.) program, which is 116th overall.
Earlier this year the Online Graduate Nursing program at Seton Hall was ranked 33rd in the nation by U.S. News, placing the program in the Top 16 percent of all programs in the nation, 4th among all Catholic colleges and universities and made it, again, the top-ranked program in New Jersey.
LaMont Jones, senior editor of Education at U.S. News, emphasized the importance of the rankings for prospective students, saying, "When prospective students are considering their options for graduate school, the Best Graduate Schools rankings are designed to help them identify schools that excel in the program they want to study. With many options available, U.S. News provides a wealth of data in an easy format to help each student make the best decision."
Receive further information on any of the University's graduate programs here.
Categories: Education, Health and Medicine, Nation and World