Law School Alum Charges Nigerian Government Officials with Ethnic Cleansing
Thursday, July 22nd, 2021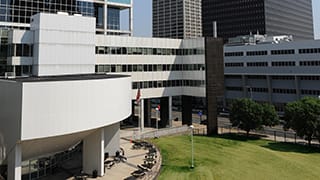 Law School alumnus and attorney Aderemilekun "Ade" Omojola J.D.'11 is working on behalf of a group of 22 international organizations led by the Yoruba Strategy Alliance and has filed claims to the International Criminal Court against leading members of the Nigerian government.
The claims allege that these members of the Nigerian government are complicit in fostering genocide against the Yoruba people in Southern Nigeria. Those charged include Muhammadu Buhari, Nigeria's president, and a number of military, police and other security officials.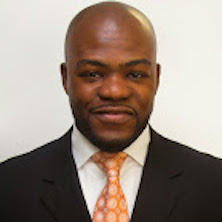 Aderemilekun "Ade" Omojola J.D.'11
Omojola was raised in Nigeria and came to the United States at the age of 11. He later received a B.S. in Political Science from New Jersey City University, where he served as president of both the Student Government Organization and the African Students Organization. At Seton Hall Law Omojola studied corporate and international law, was a member of the Mock Trial Team and served as a student-attorney in the Civil Litigation Clinic of the Center for Social Justice.
In his tenth year of practicing law, Omojola is the principal of Omojola & Asssociates P.C., a New Jersey law firm that specializes in litigation (state and federal), immigration law and personal injury.
Omojola is an American citizen and Yoruba, and says he could not "sit by as an idle witness to these crimes against humanity."
The complaint alleges that the systematic rape and slaughter of the Yoruba people is part of a land annexation strategy being carried out by Fulani cattle herdsmen functioning as militia at the behest of the Nigerian government. The Nigerian government is currently dominated by members of the Fulani tribe.
"The Fulani are not indigenous to Nigeria, but have made no secret of their desire to have the whole country – including its oil money – to themselves. In the name of 'one Nigeria,' the Yoruba People initially welcomed Fulani herdsmen to share our ancestral lands, but now that they control the government, they seek to dominate, terrorize and enslave the Yoruba," said Omojola, who filed the complaint in The Hague against Nigerian officials. "These so-called 'herdsmen' are the forward guard – storm troopers acting as militia and given free reign by the government to rape, slaughter and terrorize the Yoruba people with impunity as they take the land. Many of them aren't even Nigerian. They're brought in from surrounding countries, given a green light, handed AK-47s and sent into Yoruba territory."
The complaint, filed with the International Criminal Court, accuses multiple members of the Nigerian government of genocide, torture, and crimes against humanity amongst other charges. Those government officials named in the complaint are:
Muhammadu Buhari, President; Hameed Ibrahim Ali, Comptroller-General, Customs; Ibrahim Kpotun Idris, Police, Former Inspector General; Mohammed Adamu, Police, Former Inspector General; Usman Alkali Baba, Police, Current Inspector General; Tukur Yusuf Burutai, Former Chief of Army Staff; Farouk Yahaha, Current Chief of Army Staff; Sadik Abubakar, Air Force, Former Chief of Air Staff; Ahmed Abubakar Audi, Former Commandant General, Security & Civil Defense Corps; Abdullahi Gana Muhammadu, Current Commandant General, Security & Civil Defense Corps; Muhammed Babandede, Comptroller General, Immigration Service; Abubakar Malami, Lawyer, Minister of Justice, Attorney General.
"The state-sponsored terrorism against the Yoruba people has to stop," said Omojola. "These so- called herdsman are merely death squads with cattle. They terrorize with impunity and have done so since Muhammadu Buhari took power as president in 2015 and placed Fulani tribesman in key police, military and legal positions."
In 2016 the Office of the United Nations High Commissioner for Human Rights issued a statement on a reported slaughter of the neighboring Igbo people "by armed Fulani herdsmen and associated militia," in the Uzo-Uwani Local Government Area of Southern Nigeria. In the massacre, the UN noted that at least 40 people were reported killed in "what appears as a well-prepared raid carried out by some 500 men armed with guns, bows and machetes."
Pointedly, the UN further noted that authorities were said to have been given advanced warning of the attacks but effectively failed to act.
Although the Nigerian government had communicated that it would "investigate" the matter, the UN Commissioner further noted that he was "worried by the complete impunity enjoyed so far by perpetrators of previous attacks," citing more than 300 murders and 20,000 displaced in attacks by Fulani herdsmen that entirely destroyed 13 villages earlier that same year.
"Nothing has changed," said Gani Alagbala, spokesperson for the Yoruba Strategy Alliance. "It's only gotten worse in Southern Nigeria. The militia herdsmen actually video themselves now raping and beheading the Yoruba people so they can spread their terror even further. They do what they want because they know they will not be punished – they have government support and sanction for their atrocities. The International Criminal Court must act now – before this turns into Rwanda."
The complaint against Nigerian public officials has been filed with the International Criminal Court and awaits decision by the Office of the Prosecutor as to whether an official investigation will be opened.
The complaint filed at the International Criminal Court can be viewed here, BUT WARNING, the evidentiary pictures and video contained therein contain images of rape, murder and what can only be described as a gruesome beheading.
Attorney Aderemilekun "Ade" Omojola can be reached via [email protected]
Categories: Alumni, Education, Law, Nation and World