Six Ways to Become a Skilled Leadership Candidate
Tuesday, October 11th, 2022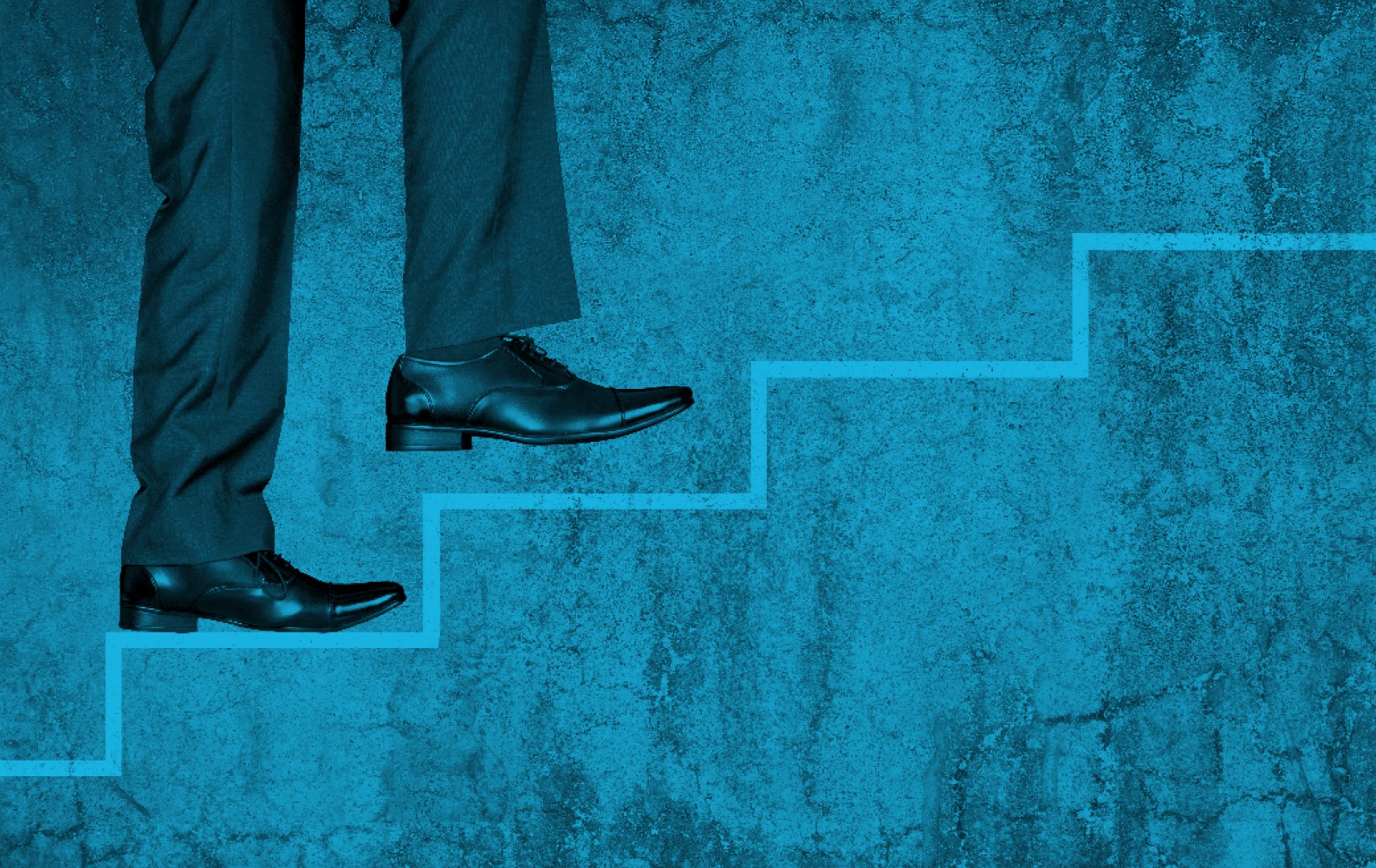 Here are six ways a leader can learn the skills necessary to become more agile and promote a learning environment.
No organization — from the board of directors to lower-level employees — wants a senior leader that is just resting on knowledge from past decades. When you get to the C-suite, don't be a one-dimensional leader, either from a "vintage" perspective or from a functional perspective. You need to continue to stretch from a learning perspective throughout your career.
As you rise through the ranks, the roles you take on are increasingly complex from a leadership and management perspective. There is a high risk that once in these roles, you will not find time to keep up with industry advancements and best practices along the way and, therefore, your decision-making ability will suffer.
It is important that you deliberately invest in your own learning agility, as well as that of the teams and organizations you lead. A learning organization is a healthy organization, one that can quickly adapt to environmental changes and recover from ever-present business cycles or crisis situations.
#1 – Become Best-in-Class in One or Two Disciplines
In many organizations, functions are where the high-potential talent incubates, and then gets noticed and tapped for leadership assignments that become increasingly cross-functional. No matter how high up your career takes you, you will always have a function you originated in, and thus your deeper insight will usually be from that "root" function.
We encourage all high-potential leadership candidates to continue to deepen their functional expertise to not become dated in the area where you were once "best in class." As you progress, your base of expertise needs to broaden. Proactively seek sources of knowledge, and educate yourself to become best-in-class in one or two disciplines or functions beyond the "root" function "you grew up in." A thorough review of what the key drivers of organizational growth are in the next planning period for the company can be a good guide to which areas of expertise to prioritize. For example, my commercial background in the biopharmaceutical industry is broad as I spent 20 years in marketing and sales. As my responsibilities were expanding, I made sure I spent a lot of time at the intersection of R&D and commercial to be able to best support strategic development decisions, and I became involved in the decision-making process about which projects to focus on.
Fortunately, it was made part of my responsibilities along the way, and I was able to learn from attending and contributing to these decision-making meetings, which can be quite complex and involve integrating input from very different disciplines. The key expertise the senior leader must develop is spotting who and what to pay attention to the most in order to arrive at the best decision.
#2 – Become a Multi-Functional Leader
When you enter the C-suite, it is critical that you are not only best-in-class in your function, but you also understand the best practices across all other functions of the organization you lead. This makes for an effective leader who is not just a caretaker, but also one who can make effective decisions. The time to learn that is before you enter the C-suite. When you represent the whole enterprise and all the teams within the company, you must have a general understanding of what all the groups do to engage with all teams credibly and be recognized as their leader. In addition, when urgent action is required, you cannot be at the very beginning of your learning curve about a particular business or function. This learning process should start before you become a very senior leader.
#3 – Jump-Start Your Learning Before You Are in the C-Suite
It is unlikely that you will have the time to learn to be a multi-functional leader once in the C-suite. You should jump-start broadening your understanding of the industry you operate in before you get to the C-suite. Be curious to learn from the people that are not in your own group. That gets you noticed. Some people have the attitude of, "I don't understand what you do, so it must be unworthy." In fact, it is you who is "unworthy" because you haven't invested the time to understand what others in the company do. The best leaders of any function are well-connected across groups and do not operate in a silo. So, aim to be that person as you develop; it will make operating at the C-suite level feel more like just "what you do." These leaders are also often recognized by members of other groups as a bridge across groups. This recognition can be very useful along the way, in particular when one needs help solving tough problems, as you will have a richer pool of advice coming your way.
#4 – Demand the Same Learning Agility From Your Team
When crises happen, there is little time to react. However, a learning organization can tackle crises much more effectively. It is therefore important that your senior hires have learning agility. Teach them to teach themselves, their peers and their direct reports. Put into place incentives (start with time on agendas) that encourage a learning and teaching organizational culture. Spend time as a leadership team debating topics that keep you up at night and learning how to solve these problems as a team, as well as listening to internal and external exemplars on how to solve complex problems on an ongoing basis.
#5 – Create a Learning Organization
It is not enough to have a leadership team with learning agility. The recruitment process should be focused on hiring employees with learning agility. The talent management processes should incentivize learning at all levels. As soon as employees are identified as developmental talent, they should spend time working on cross-functional teams and learn beyond their core expertise. An organization that keeps learning will be able to deal with setbacks faster.
#6 – Leading in Health Care
Understanding the nuances of the industry you operate in is critical to success as one of its leaders. For example, in health care, it is important to understand how your offering/modality fits into the larger ecosystem — reimbursement, physician behavior, patient behavior — because if you don't and if your plans fail, you will struggle to explain why, and you will struggle to improve performance. At that point, leadership will start doubting you, and not the plan. Also, understand that the barriers to entry in health care are relatively high. Innovation tends to be incremental and not disruptive. So, if you can develop deep knowledge of the industry, you are almost assured a long-term career within it.
About the Author
Paul Fonteyne is the retired chairman and CEO and of Boehringer-Ingelheim USA. He has served on the board of PhRMA, chaired the National Pharmaceutical Council, and CEOs against Cancer. He also serves on the board of several clinical-stage biotechnology companies including Gelesis, DalCor, Amylyx, Apellis, Ypsomed AG, and Covetrus (CVET). In addition, Paul serves as an executive in residence to Canaan Partners.
This article originally appeared in the Fall 2022 issue of In the Lead magazine, from The Stillman School of Business and its Business Leadership Center. The bi-annual magazine focuses on leadership perspectives from the field of health care, with content that is curated from leaders across the industry who share lessons learned from real-world experiences.
Categories: Business