The Latino Institute's Lider Award Community Service Project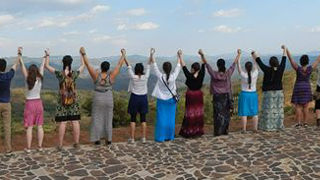 The Joseph A. Unanue Latino Institute's Lider Award combines financial aid with a stipend for students to complete a community service project. We are so proud of our scholars for their amazing work.

Here are the highlights from three Lider Award scholarship recipients in 2019-2020 academic year: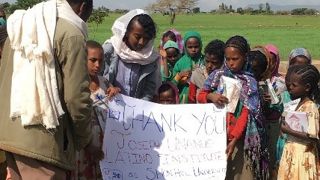 Scholars: Kristel Domingo, Feven Brook, Selam Woldergerima
Kristel, Feven, and Selam chose to focus on empowering communities in northern Ethiopia to send their daughters to school. Women face harder challenges in rural areas of developing nations, where access to education and healthcare is limited. Working with school and community leaders, Kristel, Feven and Selam are helping families take steps toward overcoming challenges.
When the students were asked about what they have learned in pursuing the project, they said, "Leading this project has given us ample insight into the work that still needs to be done to provide education and healthcare for women living in such areas. By discussing with local community leaders and school administrators, we learned how we can further help increase girls' enrollments in primary schools. We are currently raising funds to rebuild part of the school and collecting book donations as well."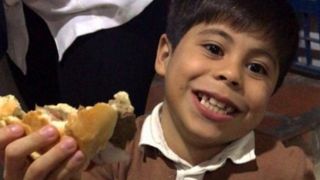 Scholar: Santiago Cabrera
Santiago chose to focus on the humanitarian crisis affecting children in Venezuela, who are not receiving the minimum daily caloric need. By supporting Nutriendo El Futuro, the organization can continue to implement community kitchens that will serve daily dinner to children in risk of malnutrition. The project is based on a co-responsibility approach, in which the community is involved from the beginning in the decision-making process. Santiago's project is currently feeding 350 children weekly and participating in El Calvario in El Hatillo Municipality, Caracas, Venezuela.
Santiago says, "My learning experience has been about seeing the bigger picture. I was debating between going for Nutriendo El Futuro and a hospital Venezuela, since we were amidst the coronavirus outbreak. However, when I took the time to look back I saw that the hospital was in the spotlight and was receiving a lot of funds while Nutriendo El Future needed my help more than ever since the elder workers stopped being able to attend and the food scarcity due to hoarding left them vulnerable."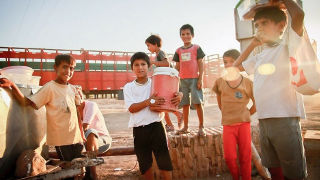 Scholar: Carina M. Castagna
Carina chose to focus on the humanitarian crisis affecting refugees and homeless in Venezuela. By partnering with CAMA, a Christian Alliance that would help aid families of refugee, this project was able to get one of a kind shelters designed for families so that they will not be separated. The project has made impact for two Alliance churches in Colombia to prepare meals for Venezuelan refugees and the homeless. Partnering with the churches, the project was able to put together a plan for feeding 200 families for three months. Each family receives two meals a day (one hot, one cold) and sanitation supplies.
"Throughout the project, I learned how connected everyone is. For anyone who is nervous because he/she does not know how to implement a project, my suggestion is to branch out and network, and fairly quickly you will find some of the dots connecting. It was an exciting journey in effecting change," Carina says when she was asked about what this project has taught her.

We look forward to more projects. If you want to learn more about the award, visit the Lider Award website to apply for consideration and submit all required documents and information.
About the Latino Institute:

Inspired by the legacy of Joseph A. Unanue, the Latino Institute at Seton Hall University advances, educates and transforms students into the next generation of servant leaders in our ever-changing global society. With the Institute's support and guidance, students can fulfill their potential as servant leaders through cultural programming, designed to build stronger linkages to their heritage, and academic scholarship, mentorship, skill development and critical thinking. Since its inception, the Latino Institute has provided nearly one million dollars in scholarship aid. To learn more or apply for a scholarship, visit the Latino Institute's website.
Categories: Arts and Culture, Campus Life, Education, Nation and World