ROI Influencers: Health Care 2022
Friday, November 4th, 2022
Original article appeared on ROI-NJ.com.
The pandemic certainly reminded everyone just how important our health care system is — and how the doctors and nurses are true heroes. It also showed how the health care sector is now playing an even bigger role in our society.
Battling healthcare inequities while addressing the social determinants of health is just one of the ways the industry's reach goes far beyond the hospital walls. And all of this takes place while the sector works to find new cures and create better spaces to treat those afflicted. The annual ROI Influencers: Health Care list acknowledges a wide range of people doing all this and more.
The influencer list contains four alumni of Seton Hall's healthcare-related programs:
The Top 25 ROI: Health Care Influencers for 2022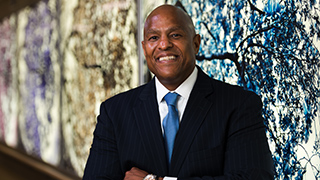 #13 Darrell K. Terry Sr., M.H.A., M.P.H., FACHE (M.H.A. '01)
President and CEO, Newark Beth Israel Medical Center
The hospital is close to opening its transformative $150 million renovation — one that will greatly expand its emergency services and community outreach while helping to redefine its relationship to the community it serves. For all its changes, Newark Beth Israel will continue to do what it's always done well: Its transplant program remains one of the tops in the nation.
ROI Influencers: Health Care 2022 — Hospital Heroes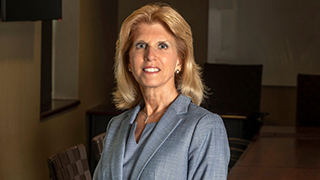 Michele Acito, D.N.P., R.N., NE-BC, NP-C (M.S.N. '09)
Executive Vice President and Chief Nursing Officer, Holy Name Medical Center
Highly regarded throughout the region, Acito oversees all aspects of nursing and patient care services and operations, including critical care, surgical services, inpatient services and telemedicine, among others.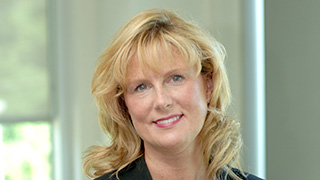 Nancy Holecek, M.A.S., B.S.N., R.N. (B.S.N. '83)
Executive Vice President and Chief Nursing Officer, RWJBarnabas Health
Among numerous accomplishments, she instituted the first systemwide Professional Nurse Practice Council for RWJBH and the first academic partnership for an internationally recognized senior practicum program.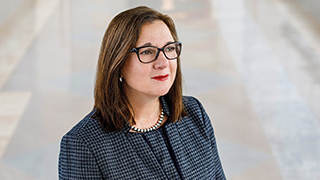 Trish O'Keefe, Ph.D., R.N. (M.S.N. '94/Ph.D. '14)
President, Morristown Medical Center and Senior Vice President and Chief Nurse Executive, Atlantic Health System
She not only is the president of the top hospital in the state the past several years, according to U.S. News & World Report, she also is the chief nursing executive for the Atlantic Health System.
Categories: Health and Medicine