Supporting the University's Mission: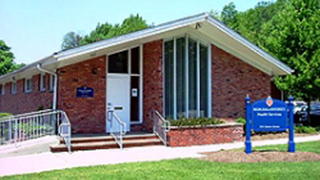 The Health Services staff support Seton Hall University's mission by being of service, treating each individual with respect and dignity, providing a caring, accepting atmosphere for a diverse population, and contributing to the development of students and community. We are dedicated to providing accessible and high quality health care.
As a Catholic institution, the staff of the Health Services abides by the Ethical and Religious Directives for Catholic Health Services.
Accreditation:
University Health Services is fully accredited by the Accreditation Association for Ambulatory Health Care (AAAHC). It is one of only five health services within the state of New Jersey that has earned this distinction. For information on the accreditation standards of AAAHC, please click here.
Hours and Contact Numbers:
Phone: (973) 761-9175
Fax: (973) 761-9193
Office Hours:
Mon-Fri: 8:45 a.m.-4:45 p.m.
Extended Telemedicine Hours:
Phone: visit Student Health Portal
Mon-Fri: 4:30 p.m.-9 p.m.
Saturday: 12 p.m.-8 p.m.
Sunday: 4 p.m.-8 p.m.
Eligibility:
Matriculated students who are currently enrolled in classes.
Cost:
No co-pay required. Insurance information requested at time of service. Insurance will be billed for visit.
No balance billing charges.
Medicines and vaccines dispensed through Health Services will be charged to your student account. Some of these charges may be eligible for insurance reimbursement.
Appointments:
Call office (973) 761-9175 to schedule your appointment.
Appointment times will vary depending upon need for visit. Plan to arrive 10 minutes prior to scheduled appointment time. Bring your insurance card at time of visit.
Privacy Notice:
Our office is committed to maintaining the privacy of your medical records as mandated by federal and NJ laws. To learn more about our confidentiality and privacy practices and how we safeguard your protected health information click here.