Gray and Balkun Speak at "Poetry Polooza"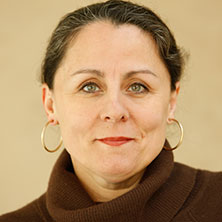 Mary Balkun, Professor of English
Jeff Gray, Professor Emeritus of English, and Mary Balkun, Professor of English, spoke as part of the "Poetry Palooza" series sponsored by Morven Museum and Garden on the evening of Monday, April 26. Their virtual talk, "Women, Poetry, and War," looked at the poetry of several women writers from the colonial period and then the 20th and 21st century, exploring ways women's engagement with war has changed over time. Dr. Balkun spoke about the early American poets Annis Boudinot Stockton and Phillis Wheatley, who, she argued, provide unique perspectives on the American Revolution and its major figures. The two could not have been more different: Stockton was a woman of privilege, married to Richard Stockton, a signer of the Declaration of Independence and the builder of Morven; Wheatley was an enslaved person kidnapped from her home in Africa when she was about seven years of age and purchased by the Wheatleys when she arrived in Boston. However, both women found ways to participate in the events of the day through their poetry as well as through their correspondence. An analysis of their poems offers a fuller and more complex understanding of the war, women's position relative to it, and the national mythology they helped to create.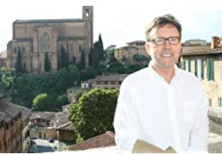 Jeff Gray, Professor Emeritus of English
Dr. Gray's focus was on several contemporary poets who, like those of the earlier time, are highlighting language in ways characteristic of the genre, even though their approaches are more characteristic of our own time. Maxine Kumin and Naomi Shihab Nye, like many contemporary poets, use found materials, particularly military and governmental language, transforming and critiquing it in the process, an approach that would not have occurred to poets of previous centuries. Meanwhile, a poet like Sharon Olds shows how poets, early and late, often write about the poetic process itself, especially the difficulty of dealing with large historical trauma, and the need to turn away from it through metaphor or displacement. American poets over the past three centuries have processed trauma and loss in understandably different ways, and yet the continuities are remarkable.
Morven Museum and Garden is a national historic landmark in Princeton, New Jersey. It is the former New Jersey Governor's Mansion and offers regular programming and events. The annual Poetry Palooza series is part of the celebration of National Poetry Month.
Categories: Arts and Culture