DiploLab
About
In fall of 2019, the School of Diplomacy launched the DiploLab, a collaborative research space where Diplomacy students can explore their interests related to the field of international relations, engage with faculty, and apply what they are learning beyond the classroom. DiploLab students pair up with professors in the School of Diplomacy to work together to develop and advance both ongoing and new research projects. The lab fosters a strong professional environment where students gain a deeper understanding of critical global issues and develop practical research skills to prepare them for careers in academia, policy-making, government, nonprofits, and the private sector. Currently, DiploLab projects include working on the research of Professor Joseph Huddleston, collaborative work with the Center for Peace and Conflict Studies, and an original project led by DiploLab students.
Support the DiploLab
Currently, the DiploLab provides a scholarship to all undergraduate research assistants every semester that they are involved in the program. To help the DiploLab grow and pay more student researchers please support the DiploLab.
Ongoing Projects
Original data collection on separatist movements
Transcribing faculty interviews with policy decision-makers
Survey design and data analysis
Analysis of the conflict in Yemen
Examining the military effectiveness of alliances and coalitions in multinational conflicts
DiploLab Features
Latest publications featuring DiploLab students
Students interested in getting involved with the DiploLab may contact Professor Joseph Huddleston at [email protected].
Our Students
---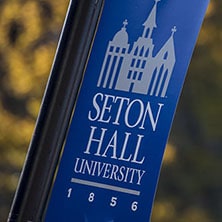 Alaa'a Ashkar '25 is majoring in Diplomacy and International Relations and is a part of the 3+3 program. In addition to the DiploLab, she is also a part of the Educational Opportunity Program (EOP). Her areas of interest include international law and human rights, international criminal law, media, and journalism, with a special focus on the Middle East, and American Foreign Policy.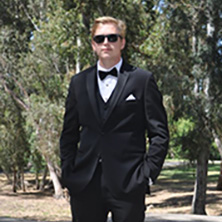 Joshua Axton '25 is double majoring in International Relations and Economics and minoring in Spanish. He is currently the Curriculum Director for the Voice of Leadership and Vice-President of the Gaming Sector. Josh also works as a Desk Assistant on campus and is a scholar at the Buccino Leadership Institute and a regular contributor to the Global Current Podcast at Seton Hall. His areas of interest include international development, foreign policy, and security studies.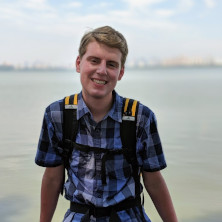 Eric Bunce '23 is a senior studying international relations at Seton Hall. Eric also studies Economics and French. He is the show host for the Global Current, Seton Hall's Global Affairs Podcast, and writes for The Diplomatic Envoy. Eric is interested in conflict studies, refugee flows, foreign policy, and Europe.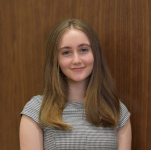 Mary Burke '23 is a senior majoring in Diplomacy and International Relations with a minor in Arabic. Mary is a member of the SHU Honors Program and the Martin Luther King Scholarship Association. She is also the Senate Speaker in the Student Government Association and a Resident Assistant for Housing and Residence Life. In her studies, she has focused on international law and human rights, with a focus on women's rights.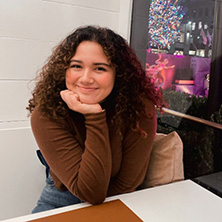 Deborah Carreno '25 is majoring in International Relations and Diplomacy. She is the Treasurer of the United Nations Association at Seton Hall University. A fun fact about her is that she is bilingual and is currently learning two other languages which are Arabic and French. Her research interests include economic development in Latin America and the Middle East. She is also interested in the history of international institutions.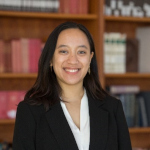 Jasmine De Leon '24 is majoring in Diplomacy and International Relations and minoring in Catholic Studies, Journalism, and Asian Studies. She is the Executive Director of The Global Current and a member of the Buccino Leadership Institute, where she conducts interviews for the Undergraduate Leaders Podcast. Jasmine also writes for The Diplomatic Envoy and The Setonian. Her research interests include women's rights, climate security, and the role of social media and journalism in global affairs.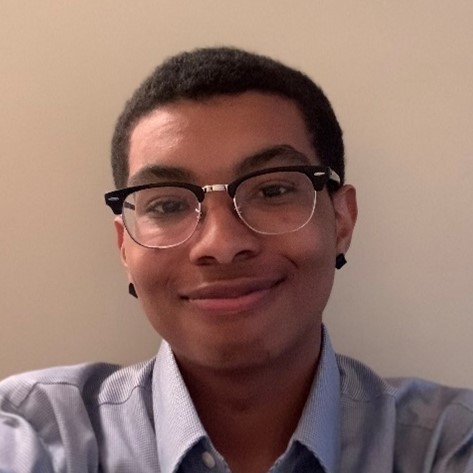 Zachary Edwards '25 is a sophomore majoring in Diplomacy and International Relations with a minor in Asian Studies. He is a member of the Resilience Integrity Scholarship and Excellence (RISE) program, and his primary interests are in East Asian affairs and international security, specifically Japanese relations.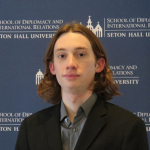 Erik Kacprzyk is a graduate student at the school of diplomacy specializing in International Security and Foreign Policy Analysis. In addition to DiploLab, Erik is an associate editor for the Journal of Diplomacy and International Relations. His interests include countering violent extremism and the politics of Eastern European and post-Soviet states.
Hamzah Khan '24 is studying Diplomacy and International Relations as well as History, Arabic, and Economics. He is an Associate Producer for the Global Current Podcast and a Section Editor for Seton Hall School of Diplomacy's official undergraduate newspaper, The Diplomatic Envoy. Hamzah also competes on Seton Hall's competitive Model United Nations team. His main areas of interest are geopolitics and security in the MENA region, economic development, and U.S. foreign policy.
Melissa Myrtaj '24 is studying International Relations and Diplomacy with minors in Russian/Eastern European Studies and Anthropology. Melissa is the Vice President of the Slavic Club and a Diplomacy Mentor for incoming freshmen. She is also a recipient of the Edward J. Loyas '53 Memorial Scholarship. Her interests include international development and democratic erosion, especially in post-communist states.
Our Alumni
---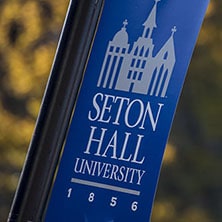 Eric Criscitelli graduated in 2020 and received his undergraduate degree in Diplomacy & International Relations. He is now a Junior Research Analyst at LexPro Research, where he focuses on background research and due diligence investigations. His experience with the DiploLab and other classwork provided invaluable research and writing skills, which he implements in his current role. In the future, Eric may consider graduate school or moving into the security side of intelligence work.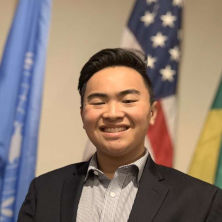 Jarrett Dang graduated in 2022 and received his undergraduate degrees in Diplomacy & International Relations and Economics with a minor in French. In addition to DiploLab, Jarrett was also the Editor-in-Chief for The Diplomatic Envoy and the Associate Producer at the Global Current. Jarrett previously interned at the United States Mission to the United Nations, where he worked in the Press and Public Diplomacy Section. His areas of interest lie in global human rights, post-conflict reconstruction, and international development.
Ayse Ergene graduated in 2019 and received her undergraduate degree in Diplomacy and Internationals Relations. She is now a second-year graduate student at American University studying in the International Peace and Conflict Resolution program. Her concentrations are international negotiations and MENA studies. Ayse is also a junior fellow at the Orion Policy Institute, an independent non-profit think tank, and is currently working on a research series on women's role in the Arab uprisings since 2011..
Faculty
---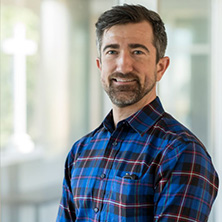 R. Joseph Huddleston is an Assistant Professor in the School of Diplomacy and International Relations. He specializes in diplomacy by rebel groups, dynamics in intrastate conflict, and research design. His current work focuses on diplomatic activities of secessionist, separatist, and self-determination movements, as well as how international actors help or hinder separatist groups apart from diplomatic recognition. He also studies how civilian populations respond to violence and economic disruption in civil war. Dr. Huddleston has published in the Journal of Peace Research, the Journal of Conflict Resolution, The Wall Street Journal, Foreign Policy, Foreign Affairs, as well as in policy reports for government agencies and other peer-reviewed outlets.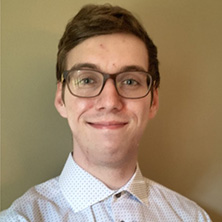 Michael Murphy is the Politics, Policy, and Data Librarian at Seton Hall, serving as the primary library liaison for the School of Diplomacy and International Relations as well as the Department of Political Science and Public Affairs. He is also a member of the University Research Data Services team.