Dear Friends,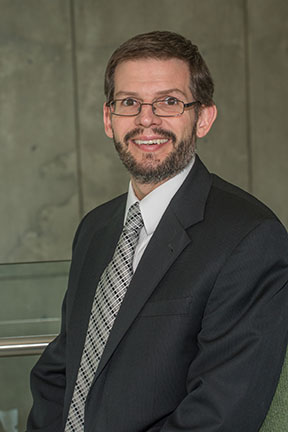 It is with great pleasure that I introduce you to the School of Diplomacy and International Relations at Seton Hall University. On behalf of the faculty, administration, and students, I would like to welcome you to experience a program as unique as it is pertinent.
In reviewing these pages, you will find that the School of Diplomacy is equipped to provide you with the skills necessary to prepare you to make your contribution to the field of international affairs. Whether you desire a career in public service, international business, or the nonprofit sector, the School of Diplomacy prides itself on preparing its graduates to achieve their career goals.
With a combined graduate and undergraduate student body of approximately 500 students, the School of Diplomacy is able to maintain a culture of personal attention and guidance, tied to your aspirations. The mentorship you will receive from the dedicated faculty and staff coupled with the learning environment provided by a multicultural student body will nurture your growth in our dynamic program. Our diverse faculty merges innovative technique with years of diplomatic experience to offer undergraduate and graduate curricula that evolve rapidly to address the concerns of a global agenda in constant flux. Your coursework will be furthered by real-world simulations, the opportunity to meet some of the world's most influential diplomats, professional networking events and so much more.
The School of Diplomacy affords you professional opportunities essential to a career in international relations including unique study abroad options, intensive for-credit internships in your field of choice, and the ability to conduct and publish original research.
You will benefit from the many strategic partnerships the School has forged to give students access to the institutions discussed in class. New York City, the center of multilateral diplomacy and international business, is a mere fourteen miles away, providing access to the United Nations, the World Health Organization, and some of the nation's largest businesses and nonprofit organizations. Accordingly, you will have, at your fingertips, the ability to combine classroom learning with hands-on experience.
For over 150 years, Seton Hall has been dedicated to serving as a home for the mind, heart, and spirit, through a values based education and focus on service leadership. I embrace Seton Hall's motto, Hazard Zet Forward, which means despite the risk, go forward. As your dean, I will work to serve you and the world at large to the very best of my ability. As we strive to be ever better, we must always be open to learning. I am at your service, so please reach out directly to me, as well as to our administrators and faculty in the School with your questions, comments, and concerns. Together, we will do what we are called to do, do it well, and continue to do it better.
Welcome to the School of Diplomacy and International Relations.
Sincerely,
Dr. Courtney B. Smith
Dean, School of Diplomacy and International Relations
Seton Hall University
The School of Diplomacy is committed to secure and effective feedback. If you would like to share comments directly with the leadership of the School of Diplomacy please click here.