Board of Advisors: Lydiette Diaz
Origin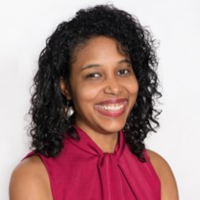 ally from Puerto Rico, Lydiette Diaz moved to New Jersey at age six. After graduating from Rutgers in 2006, Diaz joined the master's program at the School of Diplomacy in 2009. She fell in love with what she describes as a diverse environment and an intimate setting between peers, faculty, and administrative staff in which she had many good opportunities for practical experience.
From there, Diaz secured a temporary position at Seton Hall Law School before joining Latino Justice PRLDEF, a Latinx legal advocacy organization. She started as an executive assistant to the president and general counsel and became an integral member of their staff working on special projects before her promotion to director of the organization's Cesar A. Perales Leadership Institute (CAP), LJP's leadership development pillar, which includes legal pipeline, education, leadership, and civic engagement programs.
Diaz has also maintained her dedication to Seton Hall, having served as the president of the Diplomacy Alumni Association, before being invited to serve on the university's Alumni Board of Directors two years ago. As a Board Member, Diaz advocates for the School of Diplomacy, her fellow alumni, and champions diversity, equity, and inclusion efforts. Diaz was selected among the Board to speak at the University's 2021 Commencement ceremonies.