Board of Advisors: Barry Friedman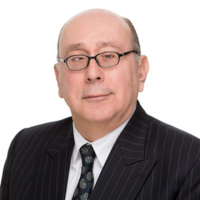 Barry I. Friedman is a Senior Vice President at ASG, where he brings decades of high-level public and private sector experience in China to the firm's China Practice.
Previously, Mr. Friedman served as Senior Vice President for Corporate Affairs for Walmart China, where he led external communications, government relations and affairs, and corporate social responsibility programs for Walmart China (retail operations), Walmart Global Sourcing, and Walmart eCommerce. In this capacity, he represented Wal-Mart Stores, Inc. on the boards of American Chamber of Commerce in China, the China Association for Foreign Invested Enterprises, and the U.S.-China Center for Sustainable Development.
Prior to joining Walmart, Mr. Friedman had a long career as a U.S. diplomat in Asia. Most recently, he served as Minister Counselor for Commercial Affairs at the U.S. Embassy in Beijing, where he oversaw five constituent offices and a network of American Trading Centers.
He also served as Deputy Assistant Secretary for International Operations at the U.S. Department of Commerce where he was responsible for the management and oversight of the U.S. Commercial Services worldwide network of 152 trade offices in 92 countries. He has worked throughout Asia in government and business positions including Hong Kong, Beijing, Guangzhou, Shenzhen, Sydney, Tokyo and Singapore, with nearly two decades of experience in greater China.
Mr. Friedman earned his M.B.A. from the Stern School of Business at New York University, his M.A. from the University of Toronto, and his B.A. from the State University of New York.
He speaks Mandarin Chinese and Japanese.
Mr. Friedman is based in Washington, D.C.