A Pope and a President: John Paul II and the Fall of Communism in Eastern Europe
Tuesday, September 18th, 2018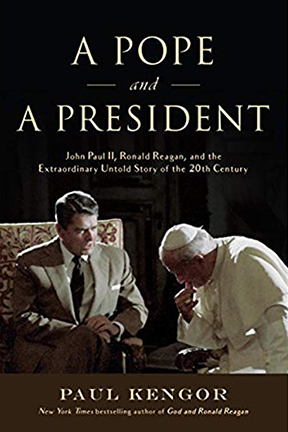 Seton Hall University's Catholic Studies Program and Campus Ministry proudly present "A Pope and a President: John Paul II and the Fall of Communism in Eastern Europe" by Paul Kengor on October 10th at 1 p.m. in Chancellor Suite (University Center).
The event is free and open to the public.
About the Event:
The inside story on the 1982 meeting where the president and the pope confided their conviction that God had spared their lives for the purpose of defeating communism. The lecture will present captivating new information on the attempt on John Paul II's life, including a previously unreported secret CIA investigation—was Moscow really behind the plot? The many similarities and the spiritual bond between the pope and the president—and how Reagan privately spoke of the "DP," the Divine Plan to take down communism. New details about how President Reagan became intensely interested in the "secrets of Fátima," which date to the reported apparitions of the Virgin Mary at Fátima, Portugal, starting on May 13, 1917—sixty-four years to the day before John Paul II was shot. A startling insider account of how the USSR may have been set to invade the pope's native Poland in March 1981—only to pull back when news broke that Reagan had been shot .
About the Speaker: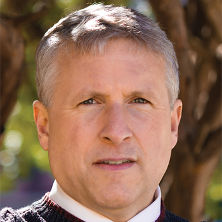 Paul Kengor is an author and professor of political science at Grove City College. He is executive director of The Center for Vision & Values, a Grove City College think-tank/policy center. He is also a visiting fellow at the Hoover Institution on War, Revolution, and Peace at Stanford University. Kengor has focused much of his work on Ronald Reagan, faith and the presidency, the Cold War, the communist movement, and Catholicism.
About Catholic Studies:
The Catholic Studies Program at Seton Hall University offers an innovative, interdisciplinary curriculum for students of any creed who are interested in deepening their knowledge of Catholicism's rich intellectual tradition and living heritage. Combining the study of history, philosophy, theology, literature, art, sociology, and other disciplines, Catholic Studies focuses on the church's dialogue with culture and encounter with the world. Students interested in Catholic Studies have the option to pursue a major, minor, or certificate that complements and enhances the University's other degree programs and fields of study.