Wednesday, October 5, 2022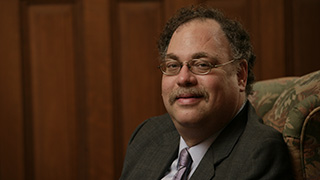 Rabbi Dr. Alan Brill
29th Annual Msgr. John M. Oesterreicher Memorial Lecture 
The Institute of Judaeo-Christian Studies is pleased to invite faculty, staff, students and the general public to attend Rabbi Brill's presentation, "A Jewish View of Contemporary Ideas of the Trinity," which will be delivered online on Microsoft Teams on October 27, 2022, at 7:45 p.m. as the 29th Monsignor John M. Oesterreicher Memorial Lecture.
The event is free and may be accessed on Microsoft Teams by clicking here.
About the Lecture
Rabbi Brill is a specialist in interfaith theology, Jewish mysticism, modern Jewish thought and contemporary Jewish Orthodoxy. His presentation will examine Jewish Theology and Trinitarian thought. His research in this area will be published in the forthcoming book, A Jewish View of the Trinity, Incarnation, and Salvation by Fortress Press in 2023.
About the Speaker
Rabbi Alan Brill, Ph.D. holds the Cooperman/Ross Endowed Chair for Jewish-Christian Studies at Seton Hall University, where he teaches Jewish studies in the Department of Religion and the Jewish-Christian Studies (JCST) Graduate Program. He is also the director of the JCST program. Dr. Brill received his B.A., M.A. and Ordination from Yeshiva University and his Ph.D. from the Department of Theology at Fordham University.
In 2014 Rabbi Brill won a prestigious Fulbright Senior Scholar Award for research and teaching at Banaras Hindu University, Varanasi, Uttar Pradesh in India. During his award, he taught two graduate-level courses in India. Rabbi Brill was also awarded a Dorset Visiting Fellowship for two extended stays at Yarnton Manor at the University of Oxford, UK.
Rabbi Brill is the author of Rabbi on the Ganges: A Jewish-Hindu Encounter (Lexington Books, 2019); Judaism and World Religions: Christianity, Islam, and Eastern Religions (Palgrave Macmillan, 2012); Judaism and Other Religions: Models of Understanding (Palgrave Macmillan, 2010); and Thinking God: The Mysticism of Rabbi Zadok of Lublin (Yeshiva University Press, 2002).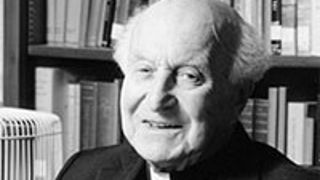 Msgr. John M. Oesterreicher
About the Institute of Judaeo-Christian Studies
The Institute of Judaeo-Christian Studies (IJCS) promotes peacebuilding among people of all faiths through educational programs and interreligious exchanges and public forums. Founded in 1953 at Seton Hall University by Monsignor John M. Oesterreicher, IJCS developed the Master's Program in Jewish-Christian Studies in 1975. Along with local students, people from 27 countries across five continents have joined us helping to unite and empower a new, globally diverse generation of scholars, theologians and educators who are dedicated to exploring and promoting their shared values, practices, traditions and peaceful pursuits.
Categories: Faith and Service