Pro Football Hall of Fame's "Before the Snap" Webinar Series Gives Students a Sneak Peek into NFL Careers
Tuesday, February 7th, 2023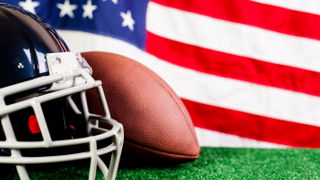 If your favorite day of the year is Super Bowl Sunday, a career in the NFL may be the path for you. The Pro Football Hall of Fame's "Before the Snap" live webinar series sheds light on NFL positions beyond the field.
According to the Pro Football Hall of Fame website, "Before the Snap" offers insight into professional careers in and around the NFL. The program allows participants to interact in live Q&As with industry professionals and encourages them to connect with the panelists on LinkedIn to keep the conversation going. Students can easily register for programs from this series through Handshake.
The Pro Football Hall of Fame hosts two to three programs monthly with guests from an array of NFL teams and companies associated with the league. Their schedule allows students to access links to both past and upcoming programs.
One of the most recent programs took place on Jan. 27th with two professionals from the Green Bay Packers: Ryan Fencl, a football outreach manager, and Amanda Wery, a community outreach manager.
Using YouTube Live's chat feature, students submitted questions that cohost Nathan Martin later relayed to the panelists. Not all questions were able to be asked, but Martin touched on a variety of topics, including networking skills, work/life balance, standing out amongst your peers, and finding internships and entry-level positions. Watch the program on YouTube to hear their answers.
To sign up for future "Before the Snap" programs, visit the Pro Football Hall of Fame's Handshake page, scroll down to the upcoming events section, and click on the programs you are interested in to register. If you miss any programs, or want to watch any another time, browse the links on their website.
Categories: Athletics, Business