Welcome to the Office of Assessment
The Office of Assessment serves as the hub for all assessment work, data analysis, data dissemination, planning, and associated research for all academic and co-curricular units.
Meaningful assessment continuously (1) evaluates and (2) informs improvements to the University's performance relative to its Mission, its Academic Vision and Student Learning Outcomes, and Institutional Statement on Diversity, Equity, and Inclusion, and all other unit goals. From its founding in 1856 as Seton Hall College to the present day, Seton Hall has been dedicated to the vision of its founder, Bishop James Roosevelt Bayley, as "a home for the mind, the heart, and the spirit". This vision is apparent in the University Mission Statement, the Academic Vision and the Institutional Statement on Diversity, Equity, and Inclusion, which together articulate the institutional goals at the foundation of the University assessment plan.
Commitment to Assessment and Guiding Principles
Improving assessment throughout the University is part of the current Strategic Plan, "Harvest our Treasures". Seton Hall University embraces the principle that effective assessment is an integral part of the educational process. This principle is at the heart of our commitment to meet our responsibilities to our students, professions, and the communities that we serve. The leadership of Seton Hall University is committed to fostering a culture of meaningful assessment and continuous improvement. This culture permeates all areas of the University, including academic programming, student services, operational facilities, and administrative and support services, and each college incorporates this assessment ethos into its practices. The University Assessment Plan is built on the principles that assessment should:
Promote the institutional culture and Mission;
Be integrated with and inform the regular, ongoing work of the University
Draw from multiple sources of data to create a multi-faceted evaluation
Align with standards and goals for benchmarking over time
Look at process and not just products, understanding that both are important
Be part of a continuous review and improvement cycle that "closes the loop" by implementing changes based on assessment results
Involves a variety of stakeholders to encourage multiple perspectives
Be committed to diversity, equity, and inclusion in all forms
Improve the quality of the student experience
Our Staff
The Office of Assessment provides comprehensive support for assessment related activities for all academic programs across the university. Please contact us at [email protected] if you have any questions or would like to schedule an appointment.
Professor of Speech-Language Pathology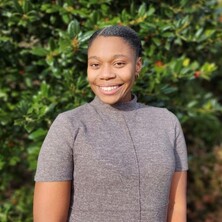 Kaerielle Larsen, M.B.A.
Special Projects Coordinator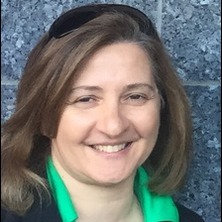 Connie Beale
Director of Planning and Institutional Research
---