Virtual Conversation with Ukrainian Students
Wednesday, October 25, 2023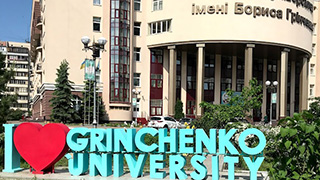 Seton Hall University students and students from other invited schools and colleges will participate in a virtual meet with a group of Ukrainian students from the Borys Grinchenko University in Kyiv, Ukraine on Tuesday, October 31, 2023 from 11 a.m. to 12:15 p.m. in Muscarelle Hall 207.
Seton Hall students and their Ukrainian peers will share a conversation on the ongoing war. This will be the second opportunity for American and Ukrainian students to address the situation. The focus will primarily be that of Ukrainian students talking about the impact of the Russian invasion on their personal and university lives.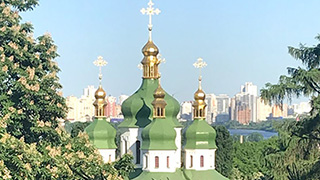 The Borys Grinchenko Kyiv University and Seton Hall University have worked together for over 14 years. There is an MOU with the History and Educational Studies Departments. Students from Ukraine and Seton Hall have been involved in publishing four volumes of an electronic journal, 'Young Scientists Grinchenko – Seton International Journal / Грінченко – Сетон міжнародний журнал молодих науковців'.
Students in the Secondary Education program have also been engaged in research, writing, and conference presentations with their Ukrainian colleagues.
Any Seton Hall University student is welcome to attend, but seating is limited and 12 seats have been reserved for students in the hosting class. So do come early.
This event is co-sponsored by the Educational Studies Department, the Department of History, and the Russian and East European Studies Program.
Categories: Nation and World