Tuesday, October 20, 2020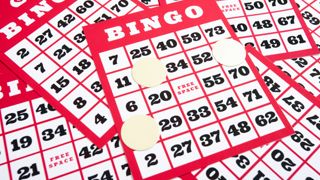 Thursday, October 29th, 2020, at 6:30pm, the Slavic Club will be sponsoring its Virtual Bingo Night.
There will be five rounds of bingo, and each round will have one winner win a $20 e-gift card to Starbucks, Dunkin Donuts, Amazon, Chipotle, or Tito's Burritos and Wings. Each person may only win a prize once. Only current matriculated students may play for a prize. Prizes will be given out, promptly via email, after the event is over.
Please join us for some fun, fellowship, and relaxation!
This event is free, and all are welcome to play.
Please click here to view the flyer for the event
Categories: Arts and Culture , Nation and World