Tuesday, November 23, 2021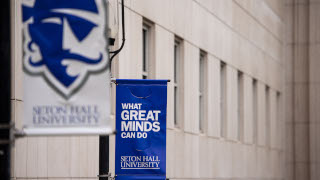 The College of Arts and Sciences will offer a virtual information session to prospective graduate students to learn about its online Master of Science in Data Science degree on Thursday, December 16, at 7 p.m.
Emerging as a critical field in many industries, data science encompasses activities ranging from collecting raw data and processing and extracting knowledge from that data, to effectively communicating those findings to assist in decision making and implementing solutions.
"Our virtual session is a great opportunity for students to learn about the data science graduate program and interact directly with faculty and staff," said Manfred Minimar, Ph.D., professor and director of graduate studies.
Students interested in the program will learn how program's strong focus on computer science, statistics and applied mathematics helps students acquire the knowledge and competencies required to become a data science and analytics professional.
Interested? Register for the information session here »
For additional information, please contact Associate Dean of Graduate Academic Affairs, Michael Dooney, at michael.dooney@shu.edu.
About the College of Arts and Sciences
The oldest and largest academic unit at Seton Hall University, the College of Arts and Sciences provides a learning, teaching and research environment that informs and promotes the University's Catholic mission. Based on a liberal arts course of study that is grounded in the Catholic intellectual tradition, the College fosters a value-centered, technologically enhanced education that enables the personal and professional development of its students.
Categories: Arts and Culture