Creative Writing Professor Awarded Grant
Wednesday, March 1st, 2017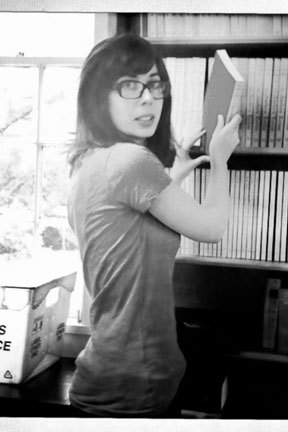 Professor Cara Blue Adams has been awarded a New York State-Quebec Cultural Exchange Grant for the research and writing of her first novel, Removal, in Montreal this summer. The grant, highly competitive, was awarded to Adams by the Arts Services Initiative of Western New York on behalf of the New York State Council on the Arts and the Province of Québec Council of Arts and Letters.
Prior to joining the creative writing faculty at Seton Hall, Adams spent five years on the editorial staff of The Southern Review, ultimately rising to co-editor of the storied literary journal founded by Robert Penn Warren in 1935.
Her short stories have been published in The Missouri Review, The Sun, The Mississippi Review, The Kenyon Review, EPOCH, and Narrative, which named her one of their "15 Below 30." She is the recipient of the Missouri Review William Peden Prize and the Kenyon Review Short Fiction Prize, along with scholarships and fellowships to the Bread Loaf Writers' Conference, the Sewanee Writers' Conference, and the Virginia Center for the Creative Arts.
Read Cara Blue Adams' short story, "At the Wrong Time, to the Wrong People," published in Narrative here.