The members of the Center have experience with batch and continuous reactors for use in both liquid and vapor phase reactions.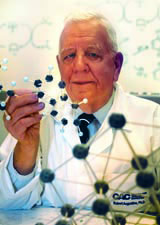 Robert L. Augustine received his Ph.D. in 1957 from Columbia University. After four years on the staff of the chemistry department of the University of Texas, Austin, he joined the faculty at Seton Hall University. His first book on Catalytic Hydrogenation was published in 1965. His most recent book, "Heterogeneous Catalysis for the Synthetic Chemist" was published in 1995. He has supervised research which has led to the writing of thirty seven doctoral dissertations and nine masters thesis and the publication of over 120 research articles, ten books, seventeen patents and six chapters and reviews in areas such as organic synthesis, catalytic hydrogenation, the utilization of catalytic reactions in synthesis and the use of dispersed metals as catalysts for reactions other than hydrogenations. In 1990 he received the Paul N. Rylander award from the Organic Reactions Catalysis Society for outstanding achievements in the use of catalysis in organic synthesis. He was the recipient of the 2003 Henry J. Alper Award from the International Precious Metal Institute for "major technical and commercial contributions to the field of precious metals catalysis, over a distinguished career that embodies the ideals of this award".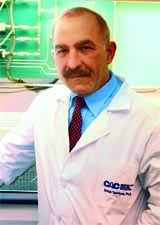 Setrak K. Tanielyan received his Ph.D. in 1978 from the Institute of Organic Chemistry of the Bulgarian Academy of Sciences. He remained at this Institute as a Research Scientist and Assistant Professor until 1989 when he came to Seton Hall University as a Research Associate. He has twenty five patents and has published over sixty research articles in areas such as catalytic oxidation, enantioselective heterogeneous catalysis, catalytic hydrogenations and catalytic epoxidations.

Augustine and Tanielyan have, between them over sixty years of experience in the design and use of catalysts in selective reactions.