Center for Applied Catalysis and Green Chemistry
The Green Chemistry Initiative at Seton Hall University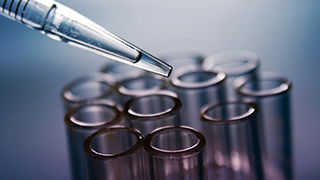 The Department of Chemistry and Biochemistry has begun a new initiative to adopt the principles of Green Chemistry as our organizing paradigm. This initiative positions Seton Hall University as a leader in this important area of fundamental chemical research and strengthens our relevance to the local chemical industry. This will have many benefits for the students attending Seton Hall as they will learn new approaches to chemical manufacture and research, enhancing their credentials as industrial and research scientists.
Green Chemistry is "The utilization of a set of principles that reduces or eliminates the use or generation of hazardous substances in the design, manufacture, and application of chemical products." (P. T. Anastas and J. C. Warner, "Green Chemistry: Theory and Practice"; Oxford University Press: Oxford, 1998.). One key way to view green chemical methods is that procedures are designed so that no atom is added to the system that does not end up in the product. The advantages of green chemistry approaches are numerous. Greener chemical methods seek to eliminate hazards in the laboratory and in the waste stream. Green reagents are typically less expensive and cheaper to dispose of than traditional chemicals. Green chemistry is now a prime focus of the American Chemical Society, given its importance to the chemical industry.
The immediate benefit to Seton Hall STEM students is that green chemical approaches make the laboratories safer and less expensive to operate. The longer-term benefits are that Seton Hall STEM students learn the most up to date methodology and philosophy for chemical synthesis and analysis. A green chemistry curriculum provides a platform for classroom discussion of environmental and health issues, as well as the virtues of stewardship. Stewardship is a part of the teaching of Seton Hall University's Catholic tradition.
Undergraduate and graduate students will have the opportunity to do research into this cutting-edge field. The research environment of the Department of Chemistry and Biochemistry is unique in that undergraduate and graduate students work together collaboratively with their faculty mentors. Students are expected to communicate the results of their research in local and national forums, as well as co-author publications. A sample of the research communicated by our students can be found at (Link Location of Abstracts for Chemistry Petersheim Exposition).
The Center for Applied Catalysis and Green Chemistry on the third floor of McNulty Hall will be the laboratory and research home of the Green Chemistry Initiative. The Center (formerly known as the Center for Applied Catalysis) has a long and successful history of academic-industrial collaboration and research. It is the ideal location for innovative activities. The Center will provide a collaborative environment shared by all faculty in the department for research on new greener chemical procedures and laboratory experiments.