Graduate
Online Executive Master of Science (M.S.)
International Affairs and Diplomatic Practice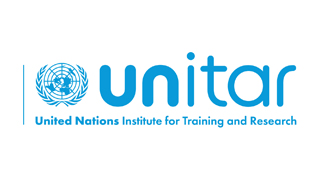 Seton Hall's School of Diplomacy and International Relations has partnered with the United Nations Institute for Training and Research (UNITAR) in Geneva to offer this Online Executive Master of Science in International Affairs and Diplomatic Practice program. The degree is designed for mid-career professionals who seek to develop additional skills or credentials to move ahead in their careers. Practitioners will explore contemporary diplomacy against the changing nature of world politics and investigate the complexities of relationships between different countries. Through a series of seven courses and six modules, students will build upon their knowledge and skills in international security, policy analysis, negotiation and conflict management and monitoring and evaluation, while developing a functional and/or regional specialty.
This accelerated online M.S. degree, which allows for flexible pacing and can be completed full-time or part-time, has both synchronous and asynchronous lessons, thus immersing students in the content through engaging online material, lectures, case studies, interactive sessions, groupwork, and stakeholder discussions.
This coursework is a tool for:
Diplomats assigned to Permanent Missions to the United Nations
UN and international organizations staff
Representatives from nongovernmental organizations accredited to the United Nations
Private sector employers/employees with international holdings/interests
Peace Corps members and Returned Peace Corps Volunteers
Military service members
Note: application for this program is rolling admission.