Jump-Start your Semester with a Three Day Bootcamp
Tuesday, December 7th, 2021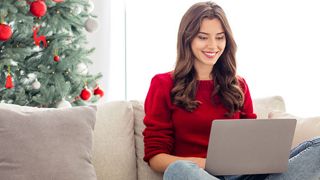 Join the Teaching, Learning, and Technology Center for an intensive bootcamp to jump-start the new year. We've created three days of hands-on workshops designed to provide you with the tools and skills you need to have a successful semester.
The bootcamp starts on January 5th with a focus on setting up your learning technologies. On day 2 we'll dive into tools and strategies that maximize student engagement. On day 3, we'll examine essential technologies for assessing and grading student performance. Sign up for one session or join us for the full bootcamp.
Each workshop is 75-minutes, consisting of a 45-minute presentation, 10-minutes for Q&A, and an optional 20-minute hands-on lab. While the Q&A and Lab portions are not mandatory, we hope you'll take advantage of the opportunity to practice the demonstrated tools and skills while receiving individualized support and feedback from the presenter.
You may attend the session in person, or by accessing the Microsoft Teams meeting from your calendar. Before attending the event, it is highly recommended to run all available updates on your laptop.
Day 1: Tech Basics - Wednesday January 5, 2022
Copying your Blackboard Course
In this workshop, we will demonstrate how to clean, organize, and archive your Blackboard course content. We will discuss methods for identifying and deleting unneeded materials including hidden pages, multiple copies of tests and materials, and unused content items. We will also review exporting, copying, and archiving course pages to save for future use.
Built-In Tools in Blackboard
Learn how to incorporate built-in tools in Blackboard to enhance your course and amplify student engagement. Leverage the customizable features of blogs, journals, and wikis to elevate student contributions and prompt self-reflection. In this workshop, we will discuss Blackboard tools that will help you and your students interact at a rigorous level, including examining several exemplars to highlight key features.
Using Apps in Microsoft Teams
Unleash the power of Microsoft Teams to maximize student engagement in your course. In this workshop, we'll first review how course Teams are created both automatically and manually, depending on the course listing. Then, we'll demonstrate how to promote student interaction using forms, polls, to-do lists, and the digital notebook. We'll also discuss how to incorporate shared multimedia files including videos, documents, spreadsheets, and presentations.
Day 2: Student Engagement - Thursday January 6, 2022
Getting started with Recording Video Lectures
Instructor-led content presentations are an essential component of many courses, including both those taught online and in person. In this session, we will guide you through how to record engaging lectures using Echo360. Echo360 allows you to record and annotate voice-over PowerPoints, automatically add transcripts and captions, share files and images, and annotate using the whiteboard—all within your Blackboard course!
Activities for Authentic Engagement
Along with newer, more flexible, course delivery structures comes a variety of engaging assessments that challenge students to take their thinking to the highest levels of cognitive demand. In this workshop, we will introduce several methods for evaluating student performance that go beyond traditional exams to maximize student output and achieve greater levels of understanding and retention than ever before.
Using Rubrics to Amplify Performance
Rubrics elicit high-quality work, maximize efficiency while grading, and provide built-in, targeted feedback. In this session, we will demonstrate how to create and use rubrics in Blackboard. We will also provide exemplar rubrics and discuss the advantages and opportunities afforded by rubrics.
Day 3: Grading and Assessing - Friday January 7, 2022
Setting up your Grade Center in Blackboard
Do you spend too much time manually calculating student grades? Are your students able to access their up-to-date grades at any time? In this hands-on workshop, we will help you set up your Grade Center for the upcoming semester. First, we will demonstrate the key tools for a streamlined Grade Center including weighted columns, custom categories, and grading schemas. Participants will then have an opportunity to set up the Grade Center in their course(s) while we circulate and provide individualized support.
Building Exams in Blackboard
In this workshop, we will walk through the steps for creating a test in Blackboard from start to finish. Our demonstration will cover a variety of question types as well as importing from a question pool. We will also review commonly used Blackboard test settings, including availability, feedback, time limits, attempts, and due dates. Finally, we will explore analysis tools to evaluate test performance.

Honorlock Online Exam Proctoring
Honorlock features advanced proctoring technology and highly customizable test settings to ensure academic integrity for online exams. Honorlock integrates seamlessly with Blackboard and Google Chrome, making it easily accessible for faculty and students.
In this workshop, we will introduce the Honorlock tool and demonstrate how to set up a secure exam in your Blackboard course. We will then discuss best practices for using common test settings including lockdown browser, flexible availability dates, student instructions, grading, and accommodations and exceptions. We will also discuss how to read the Honorlock proctoring report as well as where to go for additional support, resources, and tips.
Categories: Science and Technology