Future-Facing Learning for Student Success
Friday, January 28th, 2022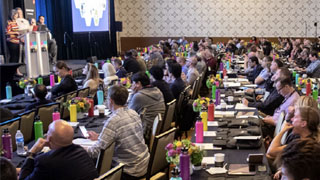 Join the TLT Roundtable's watch party of the Adobe Creative Campus Collaboration event, taking place February 16 and 17. The Creative Campus Collaboration is filled with peer-led presentations and conversations about digital literacy for all students in all areas of study.
You'll be able to engage the speakers, thought leaders, and the other participants throughout the day, which will culminate in a fun, reflective digital exercise that we'll build together.
Lunch and refreshments will be served.
Wednesday begins with the keynote speaker followed by peer-to-peer presentations and conversations. These educators will inspire you to promote digital literacy and prepare your students to succeed in tomorrow's workplace.
"Futures in Digital Learning: Designs for Engagement and Inclusion"
"Pathways to Student Success through Digital Transformation"
"Digital Fluency and Experiential Learning for All"
"Civitas Research: The Impact of Adobe Creative Cloud on Student Success"
"Swan Songs: The Impact of Digital Literacy on My Career after College"
The second day will offer a hands-on faculty development workshop for transforming teaching and learning. Choose from four Creative Cloud Express workshops designed to make it easy for educators to innovate using Adobe Creative Cloud. Each workshop offers a mix of live presentation, small breakout sessions with hands-on learning, and supporting materials to continue your development at your own pace, asynchronously.
Categories: Science and Technology