Seton Hall Students Finish Top 16 in International Cybersecurity Challenge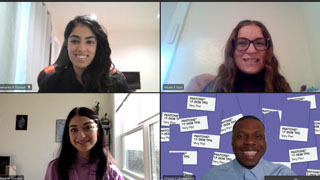 Seton Hall beat out Columbia University, San Diego State University, and Tufts University to make it to the semi-finals of the Cyber 9/12 Strategy Challenge, an annual cyber policy competition, before finishing in the top 16 overall.
The Seton Hall team, comprised of four students, was one of five universities from the United States to compete in the challenge and the only institution from the United States to advance to the semi-final stage of the competition.
The teams were given a fictional scenario involving a potential breach to SatCom and mobile payment technologies in specified African regions. Their objective was to take on the role of the fictional African Union, and create a policy in less than sixteen hours to address the incident from diplomatic, legal, and cybersecurity perspectives.
The team consisted of Chimdi Chukwukere, Allison Risewick, Neeharika Thuravil, and Nicole Gizzi. The team was coached and mentored by Eric Lopez, a security architect and adjunct professor at Seton Hall University.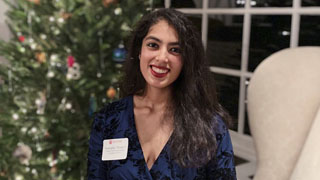 The Seton Hall team was recognized by the judges for their expertise and ability to convey diplomatic, legal, humanitarian, and cybersecurity policies appropriate for governments of various levels. Team mentor, Eric Lopez, said the judges were "incredibly impressed with how far Seton Hall's students made it, considering they had less than a month to prepare and none of the students had worked together previously." He added "the team is already looking to compete in future Cyber 9/12 events" and the University is exploring starting a cybersecurity club at Seton Hall.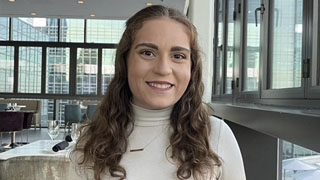 Nicole Gizzi, a student IT analyst and junior majoring in IT Management, Finance, and Marketing, said "Cybersecurity interests me because it is a field that is always changing and evolving. When I enrolled in the Cybersecurity Bootcamp two years ago, never did I think that I would consider it a career; now it is all that I think about every day. " Gizzi adds she is "excited to not only compete in the Geneva Cyber Competition alongside my teammates but also represent Seton Hall around the world in the Cybersecurity industry."
The Cyber 9/12 Strategy Challenge is a unique competition designed to provide students from a range of academic disciplines a deeper understanding of the policy challenges associated with an escalating cyber incident and potential cyber conflict. Part-interactive learning experience and part-competitive scenario exercise, it challenges teams to respond to a realistic, evolving, multinational cyber security incident. Competitors must analyze the threats posed to national, international, and private sector interests.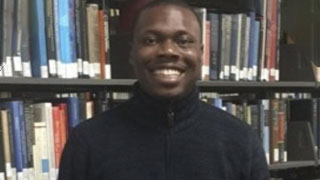 "In a world that has become even more digitally connected than ever, where business transactions, government relations and lifelong connections are made and built online, I am most interested in how cybersecurity overlaps into national security and how policies can be developed to address preemptively, the ever-evolving cyber challenges", said Chimdi Chukwukere, a graduate student in the School of Diplomacy and International Relations. Chimdi said "most excited about the case brief that we have been given because it is fictionally situated in a future African Union context. As someone who is originally from Nigeria and by extension Africa, working with my colleagues on the brief just creates a possibility feel of what the future could hold for me. Someday, I might be sitting in the African Union Directorate of Cyber Security (DCS) to craft policies that will help secure the entire continent against potential threats."
The Challenge is not just a competition, however. Students and professionals have a unique opportunity to interact with and receive feedback from expert mentors and high-level cyber professionals while developing valuable skills in policy analysis and presentation.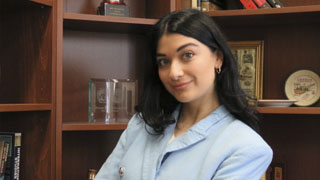 Allison Risewick, a graduate student in the School of Diplomacy and International Relations, said she is "really interested in learning about cybersecurity through legal lenses, particularly in international law and privacy law. Cyber-attacks have been increasingly used as a form of espionage and threats against other States, and since it is relatively new, there's not a lot of protection against them covered under customary international law." She adds "I'm excited about this being a new experience that I'm partaking in and just to learn more about cybersecurity itself since it is a new field I am interested in exploring further."
In partnership with the Atlantic Council, the Geneva Centre for Security Policy (GCSP) hosts one of the eight annual Cyber 9/12 Strategy Challenges. To date, the Geneva competition has engaged over a thousand students from several European countries, the United States, India, South America and beyond.
Categories: Science and Technology