Reframing Assessment in a Post-Pandemic World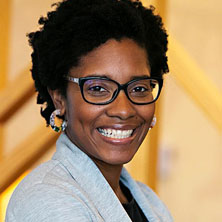 If we leverage the opportunities now available because of a disruptive global pandemic, what are the possibilities? Using this question and others, this presentation will assist attendees in re-envisioning what assessment can look like at Seton Hall.
Join the Teaching, Learning, and Technology Center as we discuss topics such as learning outcomes, alternative assessments, leveraging technology to enable learning, assignment design, while reducing the need for online proctoring. Attendees will work through an exercise to explore their mental model of assessment to assist in communicating their philosophy of assessment.
Dr. Gianina Baker is the acting director at the National Institute for Learning Outcomes Assessment (NILOA), a resource-research institute founded to discover, document, and disseminate effective assessment of student learning practices at colleges and universities. NILOA's work on the relationship between equity and assessment helped to start a national conversation on equity-centered assessment practice. Dr. Baker holds a PhD in Educational Organization & Leadership with a Higher Education concentration from the University of Illinois, a M.A. in Human Development Counseling from Saint Louis University, and a B.A. in Psychology from Illinois Wesleyan University.

Recommended pre-event reading:
Trogden, B. (2021, April). Using your sphere of influence to impact culturally responsive assessment. Urbana, IL: University of Illinois and Indiana University, National Institute for Learning Outcomes Assessment.

Jankowski, N. (2020, September 23). Reflections on Trust: Cheating in a Pandemic. AEFIS Academy.
Categories: Science and Technology