Chesterton Institute Online Conference : "Driving Without Destination-a Distributist Journey"
Thursday, November 5th, 2020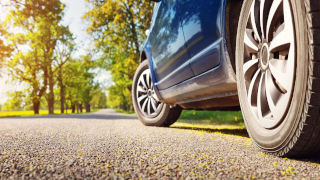 The G. K. Chesterton Institute for Faith & Culture at Seton Hall University is pleased to announce an online conference on the theme of "Driving Without Destination." The conference speakers are Dr. Dermot Quinn and Dr. Jason Peters. Moderator: Gloria Garafulich-Grabois, Director, G. K. Chesterton Institute for Faith & Culture. The event will be streamed online on Wednesday, November 11, 2020 from 1:30 – 2:30 pm (New York Time).
About the Conference:

"Driving without Destination" is the title of an article by Dr. Dermot Quinn, published in The Chesterton Review. In asking the question, "what do we lose?", Professor Quinn suggests, "we are ultimately faced with the question what do we believe?"
Father Ian Boyd, President Emeritus of the Chesterton Institute remarks: "We live today in a world of consolidation. Corporations and governments seem to be forcing us into a political and cultural homogeneity that few of us seem to want. Mass communication, Television, the press, the internet? Has aided the push to oneness. What G.K. Chesterton once called standardization by a low standard is increasingly the inheritance of modern man."

About the Speakers:

Dermot Quinn, D.Phil. is Professor of History at Seton Hall University and Editor of The Chesterton Review. He was educated at Trinity College, Dublin and New College, Oxford, where he was awarded a doctorate in 1986. He has written extensively on Chestertonian themes, has authored three books The Irish in New Jersey: Four Centuries of American Life (Rutgers University Press, 2004) (winner, New Jersey Studies Academic Alliance, Non-fiction Book of the Year, 2005); Patronage and Piety: The Politics of English Roman Catholicism, 1850-1900 (Stanford University Press/Macmillan, 1993) and Understanding Northern Ireland (Baseline Books, Manchester, UK, 1993 and many articles and reviews in the field of British and Irish history.
Jason Peters is Professor of English at Agustana College in Rock Island, Illinois. He is a founding member of Front Porch Republic and editor of both Local Culture: a Journal of the Front Porch Republic and Front Porch Republic Books. His books include The Culinary Plagiarist: (Mis)Adventures of a Lusty, Thieving, God-Fearing Gourmand (FPR Books 2020), Wendell Berry: Life and Work (University Press of Kentucky 2007), Land! The Case for an Agrarian Economy, by John Crowe Ransom (University Press of Notre Dame, 2017), and Localism in the Mass Age: A Front Porch Republic Manifesto (co-edited with Mark T. Mitchell for FPR Books, 2018).
About the Sponsors: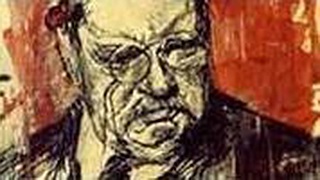 Chesterton Institute Online Conference
The G. K. Chesterton Institute for Faith & Culture is located at Seton Hall University, South Orange, N.J. Founded in 1974 by Father Ian Boyd, C. S. B., its purpose is to promote the thought of G. K. Chesterton and his circle and more broadly, to explore the application of Chestertonian ideas in the contemporary world. The Institute's work consists of conferences, lecture series, research, and writing. The Chesterton Review, founded in 1974, has been widely praised both for its scholarship and for the quality of its writing. The journal was founded by Father Ian Boyd, C. S. B., and is edited by Dr. Dermot Quinn, includes a wide range of articles not only on Chesterton himself, but on the issues close to his heart in the work of other writers and in the modern world. It has devoted special issues to C. S. Lewis, George Bernanos, Hilaire Belloc, Maurice Baring, Christopher Dawson, Cardinal Manning, the Modernist Crisis, J. R. R. Tolkien, Fantasy Literature, and a Special Polish Issue. The Chesterton Review also publishes one annual issue in Spanish and an annual supplement in Portuguese and French. For information about the Chesterton Review, visit the website or email [email protected].
Categories: Arts and Culture, Faith and Service