12th Annual Faculty Talent Show
Wednesday, March 8th, 2023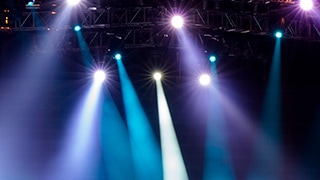 The 12th annual Faculty Talent Show will be held on Thursday, March 16, 2023, 6-9 p.m., in the Chancellor's Suite, in the lower level of the University Center. The show will feature faculty, staff, administrators, and students from across the university sharing their talent for a good cause. In past years, performances have included musical acts of various kinds, comedy routines, dancing, and even dramatic readings. Several performers/performances have become annual favorites.
Each year the talent show raises funds for a DOVE-associated charity. Last year's event raised over $1000. There is no entrance fee for this event, but donations will be collected throughout the evening. Donations can also be made via the DOVE website at any point. This year's funds will go to Disaster Relief in Turkey and Syria.
This event is open to all members of the university community and invited guests.
If you are interested in performing in the show or would like more information, please contact Mary Balkun at [email protected] or Debra Zinicola at [email protected].
Categories: Arts and Culture, Campus Life