"Difficult times can define you, diminish you, or develop you. You get to decide."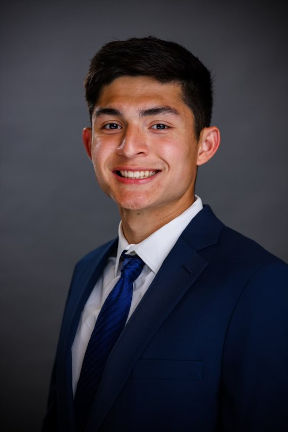 Salvatore Avitabile, who goes by the nickname Torre, decided to attend Seton Hall University because it offered him the best holistic experience to grow and develop as an individual. After being accepted into the University's Leadership Development Program, Torre envisioned an opportunity to reach his potential in the classroom, on the field, and as a servant leader.
Torre has been extremely involved during his time at Seton Hall. He loves taking on new challenges, constantly pushing himself in all aspects of his life to ensure he continues to improve. Torre embraces difficult times, as he is a very self-motivated person that truly enjoys continuous learning. Torre feels that he can learn something from nearly every experience in life, good or bad.
Raised in Holmdel, New Jersey, Torre is a scholar-athlete aiming to graduate a semester early, with a double major in finance and marketing. He believes his accelerated graduation can distinguish him from his peers, as well as showcase his discipline, efficiency, and time-management skills. Torre is passionate about finance, entrepreneurship, and business. He hopes to pursue a career in the financial services industry upon graduation. Torre has a strong desire to serve others and hopes to make a positive impact throughout his career.
Seton Hall Career Highlights
Competitively selected into the Buccino Leadership Institute
Member of Seton Hall Men's Soccer Team
Member of Hall Street Fund Club
Member of Seton Hall's Student Athlete Advisory Committee
Mentor in the Stillman Mentorship Program