"I strive to be the leader that innovates, advocates, and educates. My purpose is to speak for those who cannot speak for themselves, and my goal is to equip individuals with the tools they need to independently do so."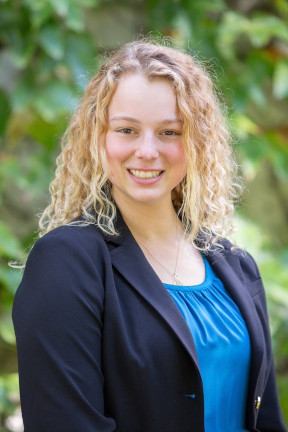 Driven by her passion for academia, Mary Grace is an Honors student at Seton Hall University pursuing three majors: Secondary Education, History, and English. She chose Seton Hall for its Catholic roots and emphasis on servant leadership. Currently, at the University, Mary Grace serves as the co-chair of the Honors Program Student Advisory Board, representing the students of the program. She is also an active member of the Ducks University Blue Chapter, a club aiming to preserve New Jersey's wetlands, the New Jersey Student Education Association, and Kappa Delta Pi honor society. Mary Grace also works for Seton Hall's Office of Disability Support Services.
Off-campus, Mary Grace volunteers as a catechist at St. Michael's Religious Education. She combines her faith and her passion for teaching by educating second through fourth-grade students about their Catholic faith. Mary Grace continues to volunteer with the Girl Scouts of the Central Heart of New Jersey. She co-leads her Scouts in hopes that they follow in her footsteps towards earning a Gold Award.
In addition to her student teaching in New Jersey public schools, Mary Grace tutors special education middle school students, continuing her journey into the rewarding world of education and human services. When it comes to children's education and advocacy, Mary Grace has demonstrated a devout service to the youth. She has passed a multitude of Praxis exams including Social Studies Content (K-12), English Language Arts (K-12), Middle School Social Studies, Middle School English, Elementary all subjects (K-6), and Early Childhood all subjects (P-3). Upon graduation, Mary Grace hopes to serve her community by teaching and pursuing a law degree to advocate for children further in the fields of criminal or family law.
Seton Hall Career Highlights:
Competitively selected into the Buccino Leadership Institute
Member of the Honors Program
Ambassador of the College of Education and Human Services
Member of the NJSEA
Member of the Kappa Delta Pi Honors Society
Member of the PirateThon