"Leadership has taught me that to effectively lead others, I have to look intrinsically and be able to lead myself first by recognizing my character traits and how they are perceived by others."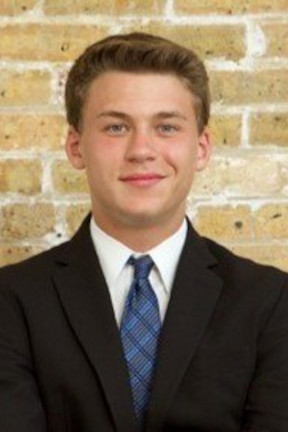 Kyle Matthew Barda is a part of the Gerald P. Buccino '63 Center for Leadership Development program and is majoring in Financial Technology and Economics, planning to graduate in the winter of 2022. Kyle was raised in Glenview, Illinois, and went to Glenbrook South High School before attending Seton Hall.
Kyle was a very involved student in high school and participated in many different clubs. Kyle was on the debate team, where he was invited to the state tournament two consecutive years. From this experience, he also mentored the younger students outside of class. In his AP Government class, he helped organize an open forum with Illinois' 10th district representative, Brad Schneider. Kyle also played on the varsity soccer team for two and a half seasons before becoming captain and leading his team to their first regional championship in almost a decade. Kyle still goes back to his high school in the summer to assist in the high school's summer camp.
Kyle applied to a total of 13 schools before selecting Seton Hall. Kyle was uncertain of what he wanted his career to be, but he knew he liked business and math. When looking through what Seton Hall had to offer, its highly regarded business school, internship opportunities, and prime location stuck out to Kyle. When visiting the campus, he felt right at home, solidifying his acceptance to Seton Hall.
Kyle was also invited to join the Gerald P. Buccino '63 Center for Leadership Development program, which has been one of the most influential programs in his life. In the leadership program, he has learned to maintain proper correspondence, act in a professional manner, and what to do to prepare for life after college. The leadership program offers incredible resources that have helped Kyle be the best version of himself.
Looking forward, Kyle plans on narrowing down what he wants to do with the rest of his life. He knows that he does not want to be in a cubicle and wants to better the lives of the people who do good. Kyle wants to make the most out of every day and live it to the fullest because tomorrow is never guaranteed.
Seton Hall Career Highlights:
Competitively selected into the Buccino Leadership Institute