"The future starts today, not tomorrow"- Saint John Paul II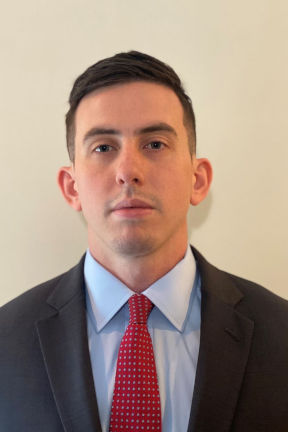 After graduating from his prestigious high school, West-Windsor Plainsboro North, he went on to attend Mercer Community College. However, during the spring semester of his first year, Brandon decided to join the 1% club by enlisting into the United States Army.
During his first time away from home, Brandon was stationed at Fort Bliss El Paso, Texas where he further developed and perfected his leadership skills in real world situations. Being faced with high pressure and incredibly demanding tasks, Brandon has developed confidence and comfortability in performing proficiently in high pressure situations. Training himself to be comfortable in uncomfortable, he is resilient, as well as enthusiastic to face any and every task head on without hesitation.
After completing his active-duty contract with the Army, Brandon returned home to pursue his college career again. Returning to his first college, Brandon applied and was later accepted at Seton Hall University & The Buccino Leadership Program, paving the road to pursue his business degree.
Brandon studies entrepreneurship and economics at Seton Hall, and further develops his military training in the Buccino Leadership Program for his career in business. Challenging himself everyday to enhance his skillsets and knowledge, but also provides insights and advice for members of his Buccino Leadership team who have yet to experience real world situations. He takes pride in his ability to be comfortable in all environments, networking, and being a member of a team others can rely on day in and day out.
Brandon chose Seton Hall for its phenomenal business program, as well as its one-of-a-kind Leadership Program. Ranking in one of the best Leadership programs in the entire country, Brandon knows he'll have opportunities like no other compared to other schools. He knows the program will better prepare and enhance his skillset for the business world, putting him ahead of future competition.
During his military career Brandon was trained and has become proficient in multiple skillsets. However, he takes pride in a select few such as public speaking, being comfortable in uncomfortable situations, working well under pressure, networking, and leadership. Having already years of real work experience with the military, Brandon is enthusiastic on his new journey of adapting and conquering the business world. Brandon's journey has already begun at Seton Hall with the Buccino Leadership Program, he looks forward to the future and what challenges it brings knowing he'll be able to conquer anything in his path.
Seton Hall Career Highlights:
Competitively selected into the Buccino Leadership Institute cohort for Stillman School of Business
Member of the Ideas and Trends Sophomore Buccino group
Graduated United States Army Ordinance Corps
202nd Military Police Team Leader for Headquarters Platoon
313th LSBN maintenance platoon member