"Just because you don't understand it doesn't mean it isn't so." - Lemony Snicket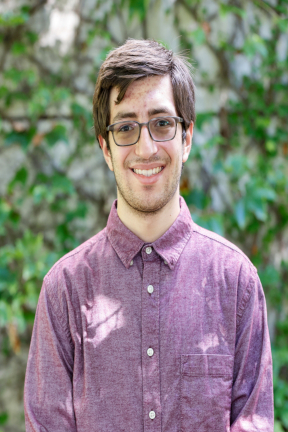 Adam D'Ambrosio grew up in a small town in the New Jersey Pine Barrens and went to a school that was shut down due to an asbestos leak. Although he never had a normal year in high school, he persevered and continued to pursue his goals, eventually becoming part of the education program at Seton Hall University.
Starting his college career in the middle of the COVID-19 pandemic, Adam began his freshman year completely remote, attending all of his classes on Microsoft Teams. Despite hardships he had faced in such a format, he did not let them stand in his way, gaining and maintaining a 4.0 GPA since then. Adam has begun a student-teaching internship at Cranford Elementary Schools, was competitively selected into the Buccino Leadership Institute, and is a member of the Seton Hall chapter of the National Student Speech-Language-Hearing Association (NSSHLA).
Adam has always had a passion for education, teaching, and linguistics that was bolstered thanks to his arrival at Seton Hall. Meeting many great and kind professors and teaching in a first-grade class, this experience has solidified his interest and passion in working with children and bringing knowledge to the future citizens of the world. Adam aims to combine this passion for linguistics and teaching to help students with communication disorders by studying to become a speech-language pathologist (SLP).
At Seton Hall, Adam continues to set high, achievable expectations for himself to become the best student and teacher that he can be. Membership of the Buccino Leadership Institute has greatly fostered his ability to work and collaborate with others in meaningful ways, an attribute that will be very necessary in his future as a teacher/SLP. The most important part of either job is being able to get to know the people you're working with and acting as a significant role model and example for them in and outside of their school/clinical lives.
Adam has worked very well with everyone who helped him become who he is today and believes that the hard work that he has put into all his work at Seton Hall to be worth it. Adam believes that everyone has the potential to improve and get out of their comfort zone to achieve the best possible outcome in life, in and out of school and work. Adam is looking forward to seeing where the rest of his life at Seton Hall will take him.
Seton Hall Career Highlights:
Competitively selected into the Buccino Leadership Institute
Student teacher intern at Bloomingdale Avenue Elementary School