Core Welcomes New Coordinator of Core I
Wednesday, June 16th, 2021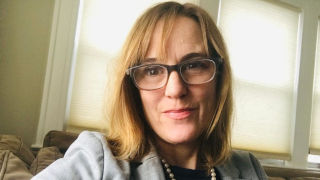 Dr. Elizabeth Redwine, Coordinator of Core I: Journey of Transformation
Inside the Core, we are happy to announce that we will have a new Coordinator for Core I: Journey of Transformation, Dr. Elizabeth Redwine. Elizabeth Brewer Redwine is a Lecturer in the English Department. She teaches, in addition to her English Department courses, service learning sections of Journey of Transformation and Christianity and Culture in Dialogue in the University Core. In May, she published Gender, Performance, and Authorship at the Abbey Theater with Oxford UP, and her co-edited volume, Tagore and Yeats: A Postcolonial Re-envisioning, with Amrita Ghosh, comes out this fall. She is active in her community and received the 2018 Freedom Award from the West Orange Human Relations Commission and West Orange Township at the annual Martin Luther King Jr. Day Celebration. She has been teaching in the Core for many years, and I am thrilled to welcome her on board to the group of Coordinators who work closely with the faculty and the Director, as well as serving on the Signature Course Curriculum Committee and the Core Advisory Board to the Director.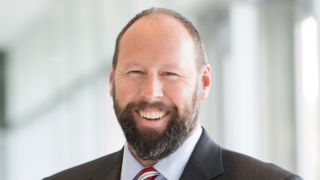 Dr. Todd Stockdale, Core Fellow
Dr. Redwine is replacing Dr. Todd Stockdale, Core Fellow, who has been serving as Coordinator of Core I: Journey of Transformation for nearly four years. He has done a wonderful job in this position – playing a central role in the DEI initiatives that have made the Core more diverse and inclusive, actively planning and organizing our Scholars' Forum in the Catholic Intellectual Tradition, participating in Romero-King week (this year and last year), and initiating "Coffee with the Coordinator" for faculty to keep in touch with him during the pandemic. Todd is co-author of the book Making Connections: Exploring Methodist Deacons' Perspectives on Contemporary Diaconal Ministry and teaches in the Diaconal Formation program for the Diocese of Newark (The Episcopal Church). He also has articles and reviews published in journals such as Theology and Ministry, Practical Theology, and the International Journal of Public Theology. He is a dedicated and caring teacher, who can now focus even more on his teaching and writing, as well as his community and church ministries.
The Core is very fortunate to have these two wonderful teacher-scholars serving in this capacity for Core I, as well as teaching every semester in the Core. In the fall we will hold an open house in the Core Center (Mooney 339, date TBA) to meet and greet both Elizabeth (to welcome her) and Todd (to express our gratitude).
Categories: Campus Life, Education, Faith and Service