Scholars Publish in Forum on Covid-19 and American Catholicism
Thursday, November 5th, 2020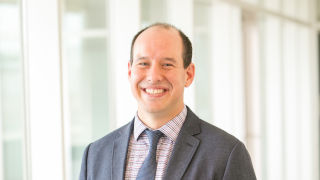 Dr. Bryan Pilkington
Two members of the Seton Hall community recently joined together to publish an essay in a forum on Covid-19 and American Catholicism that appeared in American Catholic Studies, a scholarly quarterly. In a first-time collaboration, Dr. Bryan Pilkington and Ms. Ana Campoverde co-authored "The Bioethics of Translation: Latinos and the Healthcare Challenges of Covid-19," which appeared in the journal's Fall 2020 issue.
Their essay calls attention to one of the emerging challenges within U.S. healthcare that has been made evident by the recent pandemic. Namely, they argue that health care providers and policy makers need to ensure that medical information is properly and effectively translated to the public, especially those who are not native English speakers.
Latinos, in particular, a group that has faced disproportionate rates of Covid-19 infection, have struggled to secure reliable information and find health care providers able to speak with them in their own language. Given the nation's increasingly diverse population, the ethical dimensions of translation require additional attention, Pilkington and Campoverde insist.
Pilkington and Campoverde had been invited to participate in the forum by the journal's co-editor, Dr. Thomas Rzeznik, an associate professor in the History Department, who had come to know of Pilkington's work through faculty development programs sponsored by the Center for Catholic Studies. "I knew that the forum would be incomplete without a piece that tackled the bioethical realities of the pandemic, so I reached out to Dr. Pilkington to see if he might be willing to contribute," Rzeznik stated. "I was even more enthused when he suggested working with Ms. Campoverde on an essay."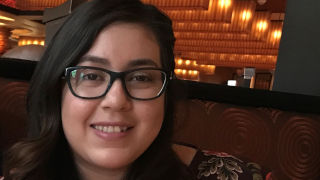 Ana Campoverde
The value of collaborative, interdisciplinary research was clear to both authors. "Challenging ethical issues are best addressed by folks from different disciplines and different backgrounds practically reasoning together," Pilkington commented. Campoverde added that interdisciplinary research "diversifies how issues are viewed, studied, and addressed" and challenges "faculty and administration to form new perspectives in their own line of work."
Dr. Pilkington is an associate professor at Seton Hall and the Hackensack Meridian School of Medicine, where he teaches courses in ethics and bioethics. His research focuses on the concept of dignity, conscience protection, moral responsibility, and the practices of the health professions.
Ms. Campoverde is the Executive Director of the Joseph A. Unanue Latino Institute at Seton Hall University, which provides academic scholarships, cultural programming, and professional development opportunities for undergraduate and graduate students. She holds a bachelor's degree in psychology and a Masters of Public Administration from Seton Hall.
Their article can be accessed via the university's subscription to Project Muse.
Categories: Arts and Culture, Health and Medicine