University Alumni Board of Directors Welcomes Five New Members
Thursday, September 28th, 2023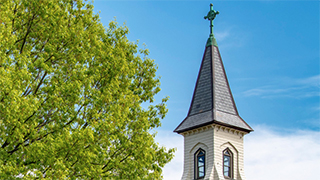 The Seton Hall University Alumni Board of Directors is pleased to announce the addition of five new members, who began their terms at the start of the 2023-2024 academic year. Through this year's recruitment process, the board identified and welcomed the following alumni to represent their peers. Members will serve as key volunteers for the university. During their tenure on the board, members will provide guidance and advance Seton Hall's engagement strategy. Board members are key advocates for the university, as they implement initiatives to strengthen the alumni network and serve as liaisons to the broader community.
Meet the new members of the Alumni Board of Directors: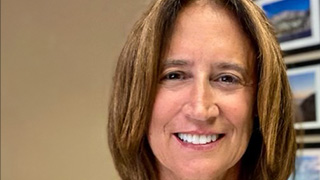 Susan Connors '85/J.D. '88 is currently a partner at Nagel Rice, LLP, in Roseland, New Jersey, specializing in medical malpractice and general civil litigation. Susan has also been designated by the New Jersey Supreme Court as a Certified Civil Trial Attorney and is a member of the Medical Malpractice Committee of the New Jersey State Bar Association. She aspires to advance career ambitions of young women in the legal profession as a member of New Jersey Women Lawyers Association, New Jersey Association for Justice, and Trial Attorneys of New Jersey. Prior to starting her professional career, Susan graduated with her B.A. in political science from Seton Hall University, and soon thereafter attended Seton Hall Law School while also serving as a moot court director and child advocacy volunteer within the Essex County court system.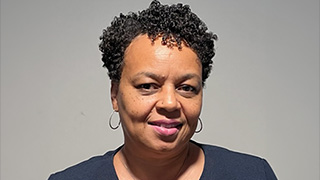 Andrea Moten '88/M.B.A. '93 is a retired Human Resources professional with more than 35 years of experience. She retired from Princeton University and her management role at the Princeton Plasma Physics Laboratory after 25 years of service. Most recently, she joined Parker Health Group a not-for-profit, New Jersey based aging organization committed to empowering older Americans, where she leverages her expertise as a Human Resources Business Partner. Andrea is a member of Alpha Kappa Alpha Sorority, where she has been an active member for over 40 years, as well as a member of the Diaconate at First Baptist Church of Lincoln Gardens in Somerset, New Jersey. A graduate of Stillman, she holds a B.S. in Computer Science and an M.B.A. in Management.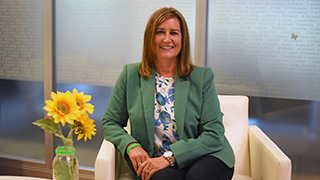 Carolyn Welsh '94 is President and CEO of NJ Sharing Network, the federally designated nonprofit organization responsible for the recovery of donated organs and tissue in the Garden State. In 2022, Carolyn was recognized by the NJBIZ on its prestigious list of New Jersey's Best 50 Women in Business. Additionally, she served on the AOPO's Chief Operating Officer's Council and was a member of the United Network for Organ Sharing's (UNOS) OPTN OPO Committee. Carolyn earned a B.A. in Psychology from Seton Hall University and a M.S. in Organizational Leadership and Nonprofit Management from North Central University.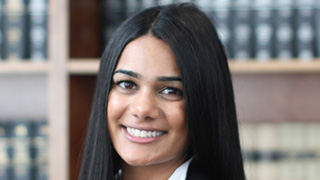 Vina Reddy '17 is an Associate at BlackRock on the COO team in US Wealth Advisory, specifically serving Sales Practices and Operations. Vina has also completed several rotations in the Global Finance Group before joining the USWA business. A Stillman graduate, she earned a B.A. in Finance and Marketing as well as certificates in Business Information Technology and Supply Chain Management. During her four years at Seton Hall, Vina was named the Buccino Scholar for the Class of 2017, in the Buccino Leadership Program, and Alpha Phi amongst many other activities and scholarship recipient awards. Today, she proudly serves on the Seton Hall Leadership Advisory Council and is the Diversity Equity Inclusion Officer for the Alpha Phi chapter on campus.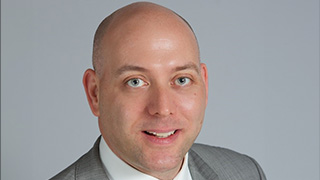 Richard Gill '92 currently consults for CFO's and CRO's on various capital, treasury, transformative, and regulatory initiatives. Richard graduated from the Stillman School of Business in 1992 and continued his educational path at Indiana University where he earned his graduate degree. Today, he resides in Chicago with his wife and two teenage boys.
The Alumni Board of Directors will continue to be led by Bonnie Evans, M.H.A. '02, a graduate of the School of Health and Medical Sciences. Bonnie is entering her final term as president, overseeing the Board, as well as serving on the University's Board of Regents.
Seton Hall is eager to welcome its new Alumni Board members who bring varied talents, experiences, and skillsets as they begin their terms as the University's newest ambassadors. The Alumni Board of Directors increases the quality and frequency of alumni engagement while upholding the University's Catholic mission as they move Seton Hall forward. Throughout the academic year, the Alumni Board will participate in a variety of alumni experiences. To learn more about upcoming initiatives where you can connect with Alumni Board members and register to attend, visit here.
Categories: Alumni