Tech-Savvy Downtime Ideas for Winter Break 1. Complete a LinkedIn Learning Path2. Clean Up Your PC, use the Cloud3. Updates, Updates, and More Updates
Monday, December 13th, 2021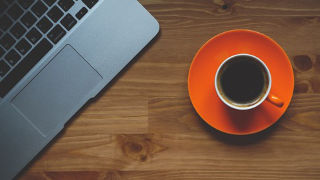 As with nearly everything else this year, Seton Hall's academic calendar is different for 2021-22. Students are facing an extended staycation, with lots of free time on their hands. Many faculty and staff will also have a slower pace of work between semesters. So what's a Pirate to do with so much downtime until the new semester begins?
1. Complete a LinkedIn Learning Path
It's easy to take a course in LinkedIn Learning. You just need to set aside an hour or so. Completing a whole learning path is different. They are comprised of multiple courses that take quite a few hours to
complete – ranging from 5-course/8-hour paths to 10-course/26-hour programs.
While you've got nothing but time, take the plunge! A certification of having completed an entire learning path looks great on a resume or performance review. It shows a true commitment to in-depth exploration of a subject.
To get started, log in and click on Browse from the top-left of the screen. You can choose between business, creative, or technology topics. Once you've selected the learning area you want to explore, click on Type > Learning Paths from the left-hand column.
2. Clean Up Your PC, use the Cloud
Is your desktop littered in a mess of documents and icons? Your OneDrive account gives you 1 TB of free storage. OneDrive for Business works like all other cloud drives. It's features include:
Files can be synced directly to Windows for easy access through Windows Explorer
Files can be saved, uploaded, edited, deleted or shared directly to this drive
Serves as a protected backup for an individual's files
Users can easily manage which folders on their PC are synced with this drive
Be sure to organize your cloud. Create folders, subfolders and consider renaming files so you tell what they are. Keep one file for your work and keep it updated. Essay, New-Essay, Essay-Draft, Essay-Final, Essay-Final2 is a recipe for disaster.
3. Updates, Updates, and More Updates
App updates are important. Not only do they fix glitches and add new functionality, they also address identified security vulnerabilities. If you've been ignoring those update notifications, here's how to get up to date.
First, start with all your mobile apps. Fortunately, both Android and Apple devices enable you to update all your apps at once or individually.
For an Android device, go to the Google Play store, tap the Menu icon in the upper left corner, and select My Apps & Games. For an Apple device, go to the App Store, tap Today at the bottom of the screen and then tap your profile pic at the top of the screen.
Next, move on to your computer. Updating each software app is daunting. So focus on the three things you especially need to keep updated: your operating system, your web browser, and your antivirus program.
To update Windows, go to Settings > Update & Security (or type "Check for Updates" into the taskbar search). Then, click the Check for Updates button.
Update your browser from its settings menu. In Chrome, click on the Menu icon (three dots in the upper right corner), then select Help > About Google Chrome. It will tell you if it's up to date, or prompt you to install necessary updates.
Generally, your security software runs silently in the background. But if you actually open the program, it will let you know if it is out of date. Update its database, and then run a quick scan.
Categories: Science and Technology