Seton Hall Hosts the 2022 NJ Cybersecurity Virtual Conference
Thursday, September 15, 2022
Updated on October 7, 2022 to reflect change in Keynote Presenter.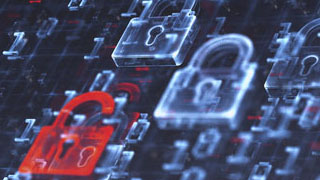 For all the college students who dream of a career in cybersecurity, Seton Hall University is proud to announce the 2022 New Jersey Cybersecurity Virtual Conference: Connect-Collaborate-Careers. The third annual statewide cybersecurity conference will connect students, university faculty and administrators with cybersecurity business leaders. Registration is now open for the free virtual conference, scheduled for October 14 from 9 a.m. to 3 p.m. ET.
Open to all of New Jersey's higher education communities and cybersecurity industries, this conference is designed to raise awareness of cybersecurity career opportunities for higher education students and new college graduates to convey the appeal of cybersecurity careers. Business leaders and university experts will speak about resources available to students seeking a cybersecurity career, as well as discuss the qualities ideal job candidates possess.
The conference is also open to college students and new graduates outside of New Jersey. All attendees will receive a certificate of participation. For more information on the conference, speakers and detailed agenda, preview the conference website.
Celebrating National Cybersecurity Awareness Month, the event is sponsored by Seton Hall University and PSEG.
Stillman School of Business, is serving as co-chair of the event. "There is an explosion of highly-paid jobs and new career paths in cybersecurity. Average salaries begin at more than $70,000 and experienced professionals can earn $200,000 or more in this industry," said Scherreik. "There are not enough candidates to fill this growing field with jobs available to students in a wide range of academic disciplines. In New Jersey alone there are more than 15,000 cybersecurity positions available and more than 700,000 open nationwide."
Conference highlights include a keynote address by Bhanu Sareddy, Chief Customer Officer for Cybereason, a cybersecurity technology company founded in 2012. It is headquartered in Boston, Massachusetts, with additional office locations in London, UK, Tokyo, Japan, and Tel Aviv, Israel.
Delivering the conference welcome speech is New Jersey's Secretary of Higher Education Brian K. Bridges, Ph.D., who is responsible for policy development and coordination of higher education activities for the state. He also coordinates initiatives to improve college affordability in New Jersey through the State Plan for Higher Education and enhance postsecondary opportunities while promoting equity and access for all through programs such as the state's Community College Opportunity Grant (CCOG).
Event co-chair Manfred Minimair, Ph.D. is a professor in the department of mathematics and computer science and directs Seton Hall's academic cybersecurity efforts. "This conference uniquely connects students with employers and academics working in Cybersecurity," he said. "It is a great opportunity for students to learn about careers, get more information about skills needed for Cybersecurity and network with professionals."
Through the Whova event and conference app, attendees can virtually register and participate in four panel discussions, which will feature cybersecurity experts from Seton Hall University, PSEG, Verizon, RWJ Barnabas Health, Mandiant, JP Morgan Chase, Eastern Bank, OceanFirst Bank, SDG Corporation and Novacoast.
Panel 1: Preparing for a Career in Cybersecurity
This panel will discuss what are the skills, experiences and practical knowledge employers are looking for when hiring into cybersecurity positions, especially entry level positions.
Panel 2: Diversity Employment in Cybersecurity: Opportunities for Women and Minorities
Women and minorities comprise only about 20% of the cybersecurity workforce, but now has never been a better time for women and minorities to pursue a cybersecurity career. Our panel of executives will speak about their own career paths and provide advice to new graduates seeking internships and jobs in cybersecurity.
Panel 3: Day in a Life
Attendees will be able to question recent graduates working in cybersecurity about their positions, their companies, and how they got their start.
Panel 4: Student Presentations
Hear from four talented undergraduates on their early contributions to the cybersecurity industry.
Click here for more information and to register. And be sure to join the conversation: #NJcybersecurity2022

Seton Hall University is proud to offer a wealth of academic programs, events and resources to prepare students for a successful career in cybersecurity and to further strengthen this in-demand skillset among experienced professionals. Learn more about Seton Hall's cybersecurity programs, including the new Cybersecurity for Professionals in National Security and Corporate Intelligence course.
Categories: Science and Technology