Save the Date for TLTC Summer Events 2022
Wednesday, March 23rd, 2022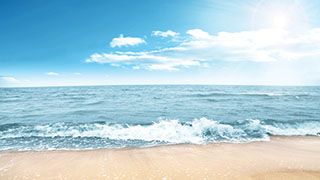 The Teaching, Learning and Technology Center is pleased to announce this year's summer events for faculty, administrators, and staff.
May 24, 25, 26
The Online Teaching Certificate program provides faculty with tools and strategies to develop and facilitate online and hybrid classes. The Level 1 program consists of five workshops covering the following topics: competencies in online teaching, Quality Matters and course design, engagement strategies, accessibility, and grading and assessment. Faculty who attends the series and completes the assignments are eligible to receive an Online Teaching Certificate.
Workshop Objectives:
Define and reflect on teaching competencies in an online environment
Identify key standards of the Quality Matters Rubric
Write measurable learning objectives and align objectives with instructional materials, assignments, and assessments
Define and discuss methods of engaging students in online learning environments
Summarize accessibility requirements that can inclusively support all learners and apply those principals to learning materials
---
* Prerequisite - a certificate for Online Teaching Level 1
June 7, 8, 9
In this Level 2 workshop, we'll deepen understanding of essential topics from Level 1 by diving into real-world courses and analyzing the application of key concepts and skills. This is an active workshop—beyond examining exemplars, our cohort will come together to discuss each participant's individual teaching context and explore methods for maximizing learning outcomes. Our goal is for you to leave with a working prototype that you can implement directly in your teaching practice. By the conclusion of this series, the learner will be able to:
Edit online courses to master key standards of the Quality Matters Rubric
Curate instructional materials to satisfy requirements for accessibility and permissibility
Create activities that leverage technology tools to maximize student engagement and performance
Utilize a variety of feedback strategies within Seton Hall's digital learning environment
Faculty will be asked to bring samples from a previous or upcoming semester to analyze and modify during lab time.
Note: You must attend all 5 required lectures and complete all objectives to receive your certificate. By registering for this workshop, you are registering for the full Certificate series, which consists of five required workshops taking place on June 7, 8, and 9.
---
June 14, 15, 16
Together with Renee Robinson, Dean Communication & the Arts, the TLTC Center is excited to offer The Gen Z Summer Institute: #Help...Identifying Mechanisms that Engage Post-Millennial Learners. This three-day Summer Institute is an opportunity for faculty to engage with their peers about our youngest student population. Through presentations, discussions, and hands-on workshops led by a diverse group of campus professionals and faculty, attendees will unravel the mystery of GenZ and discover some strategies to engage them in various instructional settings.
By the end of the Institute, participants will have a better understanding of this student cohort as well as possess some of the best practices for interacting with GenZ in teaching and learning environments. If you attend Day 3, you'll leave with tangible materials that can be implemented in Fall courses.
---
July 12, 13, 14
The series will repeat on July 27, 28, 29
In these hands-on workshops, we will uncover tools and strategies to optimize your workflow. Participants will learn how to increase productivity while using key programs such as Microsoft Teams and OneDrive for Business. This series also features one of our newest sessions, in which we explore timesaving features and functions in the new Foxit PDF Editor app, including creating a digital signature and converting PDFs into Word documents (and vice versa). We will also demonstrate how to keep your laptop up to date and discuss the impact of laptop health on overall efficiency and productivity.

Workshop Objectives:
Run all available updates on your laptop to maximize efficiency
Create a digital signature and convert PDFs to different file formats
Combine multiple pdf documents into one.
Create and use private channels and breakout rooms in Microsoft Teams
Add apps to foster collaboration within Microsoft Teams
Backup and organize data in Microsoft OneDrive for Business
Categories: Science and Technology