Registration is Open for Spring 2023 Online Teaching Certificates
Monday, January 9th, 2023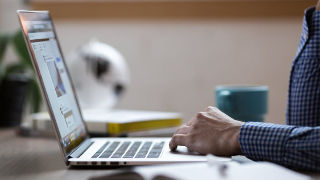 The TLT Center is offering faculty the opportunity to earn two levels of the Online Teaching Certificate in the spring semester. The Online Teaching Certificate program provides faculty with tools and strategies to develop and facilitate online and hybrid classes.
Essentials of Online & Hybrid Teaching Certificate (Level 1)
The Level 1 program consists of a five-part, virtual series covering the following topics: competencies in online teaching, Quality Matters (QM) and course design, engagement strategies, accessibility, and grading and assessment. Faculty who attends all five required lectures and complete the assignments are eligible to receive an Online Teaching Certificate. Level 1 workshops will take place on: 1/31, 2/7, 2/14, 2/21, 2/28.
By the conclusion of this series, participants will be able to:
Define and reflect on teaching competencies in an online environment.
Identify key standards of the QM Rubric.
Write measurable learning objectives and align objectives with instructional materials, assignments, and assessments.
Define and discuss methods of engaging students in online learning environments.
Summarize accessibility requirements that can inclusively support all learners and apply those principals to learning materials.
Create rubrics that maximize student understanding of assignments and streamline grading methodologies.
Essentials of Online & Hybrid Course Development (Level 2)
The Level 2 Online Teaching Certificate series is designed to bring your skills in online teaching and learning to the next level. In the Level 2 modules, faculty will deepen their understanding of essential topics covered in the Level 1 program by diving into real-world courses, and analyzing the application of key concepts and skills. This is an active series—beyond examining exemplars, the cohort will come together to discuss each participant's individual teaching context and explore methods for maximizing learning outcomes. Level 2 workshops will take place on: 3/21, 3/28, 4/3, 4/18, 4/25.
By the conclusion of this series, participants will be able to:
Describe the role of the QM Rubric in maximizing the effectiveness of online courses.
Create activities that leverage technology tools to maximize student engagement and performance in lectures.
Create transparent assessments.
Plan and implement a module that uses the various structures and tools in the LMS that support quality course design as defined by the QM Rubric.
Utilize SHU templates to develop the first unit/module/week of a course.
Register for Level 1 or Level 2 Workshops
Note: Faculty will be asked to bring samples from a previous or upcoming semester to analyze and modify during lab time. Each workshop is 90-minutes. You must attend all five required workshops and complete all objectives to receive your certificate.
All workshops will be held virtually via Microsoft Teams. Calendar invitations will be sent out to registrants no later than 24 hours prior to the event start time. Before attending the event, it is highly recommended to run all available updates on your laptop.
Categories: Science and Technology