October is National Cybersecurity Awareness Month
Wednesday, September 29th, 2021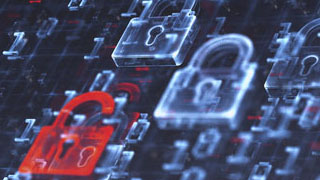 The internet can be a dark and spooky place. Malware, identity theft, phishing and other tricks can steal your time, money, and even your identity. The Department of Information Technology is here to bring you technology treats throughout the month of October, Cybersecurity Awareness Month.
The United States Department of Homeland Security has declared October as Cybersecurity Awareness Month. The Department of Information Technology (DoIT) at Seton Hall University will provide valuable information that will help you understand the need for computer security, your role in keeping your devices and applications secure, and tips and information about protecting your identity and the university's data.
Each week, another aspect of cyber security will be highlighted, on the web, on campus and in direct e-mail communications from the Department of Information Technology (DoIT). A short phishing quiz will also be emailed as part of the weekly cybersecurity newsletter. Users that successfully pass the quiz will be eligible to win an Apple Watch or Apple AirPods.
Week 1: Passwords
Week 2: Malware
Week 3: Cyberbullying
Week 4: Identity Theft
Week 5: Phishing
Have an interest in cybersecurity? Join us on Friday, October 15, 2021 from 9 a.m.-3 p.m. for a virtual cybersecurity conference hosted by Seton Hall.
The first of its kind in New Jersey, New Jersey Cybersecurity 2021: Connect-Collaborate-Careers, will connect students and university faculty and administrators with cybersecurity business leaders.
To learn more about Cybersecurity Awareness month and the topics covered, please visit our Cybersecurity Awareness Month page.
Seton Hall's Professional Certificate in Cybersecurity provides an opportunity to advance your career prospects in areas that interact with computer and information systems. Participants will learn the essential skills and knowledge in demand in a variety of career tracks, such as business, computer science, information technology, diplomacy, political science, psychology and mathematics. The IT Security Fundamentals program begins October 19th. Learn more
Categories: Science and Technology