Future-Facing Learning for Student Success, May 5th at 10am
Tuesday, April 26th, 2022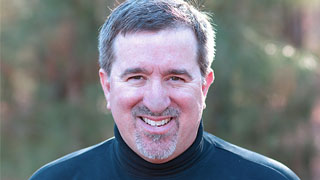 On behalf of the Teaching, Learning and Technology Roundtable (TLTR) and the Office of the Provost, we invite you to a conversation with Adobe Pedagogical Evangelist, Todd Taylor, on May 5th at 10 a.m. in Bethany Hall.
Our conversation will explore the importance of fostering digital literacy in higher education, improving student engagement, meeting the demand for 21st-century transferable skills with Adobe Creative Cloud, and how to adopt Adobe across the curriculum.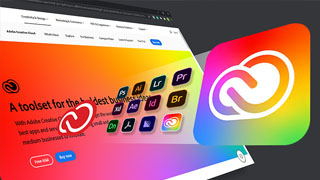 Adobe Creative Cloud is a set of applications and services from Adobe that provides access to a collection of software used for graphic design, video editing, web development, photography, along with resources, content, and services.
The Adobe Creative Campus is a consortium of leading institutions that recognize the value of teaching digital literacy skills in higher education. Becoming a member of the Adobe Creative Campus gets the Adobe Creative Cloud suite of applications into the hands of all faculty and students within the University, transforming their curricula to teach creative and persuasive digital communication skills across disciplines.
How do students benefit from Adobe Creative Cloud?
Students learn the skill of persuasive communication, allowing them to clearly express ideas in the classroom and showcase their personal brands to future employers.
Students across all disciplines can graduate from college with the visual, audio, and animation skills that will accelerate their time to employment and put them ahead in the modern workplace.
Student engagement in coursework increases with more immersive projects, such as creating podcasts, web pages, and documentaries.
About Todd Taylor
Todd Taylor is an Adobe Pedagogical Evangelist and a Professor of English at the University of North Carolina at Chapel Hill. For over 25 years, his research, teaching, and service have examined how literacy continues to evolve in response to digital, information, and networked technologies. He most recently authored Adobe Creative Cloud across the Curriculum: A Guide for Students and Teachers and Becoming a College Writer: A Multimedia Text.
About the TLTR
Established in 1995, the Teaching, Learning and Technology Roundtable is composed of representatives from academic and administrative areas of the University. Sponsored by the Office of the Provost and the Department of Information Technology, the Teaching, Learning & Technology Roundtable (TLTR) is a consortium of faculty, administrators and students who, on behalf of the University, meet and discuss issues and topics related to instructional technology.
Categories: Science and Technology