Seton Hall and BIG EAST Esports Partner With MAAC In Rocket League Competition
Friday, December 4th, 2020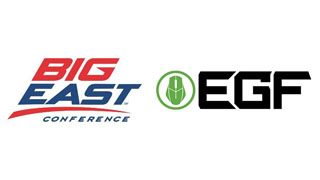 BIG EAST esports teams will play against opponents from the Metro Atlantic Athletic Conference (MAAC) in a Rocket League tournament for bragging rights.
Participating teams for the BIG EAST are Butler, DePaul, Creighton, Marquette, St. John's, Seton Hall and Xavier. It will be Creighton's debut appearance as part of BIG EAST Esports. Participating teams from the MAAC are Fairfield, Marist, Niagara, Quinnipiac and Siena. Seeding is based on the current standings in the fall EGF Collegiate season which started Oct. 5. Marist and Fairfield from the MAAC take the top two seeds, respectively.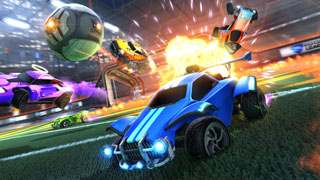 Competition is set to begin on Sunday, Dec. 13. The Electronic Gaming Federation (EGF) will be operating the event. Teams will compete in a best of five format, three vs. three. There are 11 games in the tournament with the first round starting at noon ET. The top four seeds received a bye to the second round. The semifinals begin at 3 p.m. with the final at 4:30 p.m. The matches can be viewed on either Twitch.tv on either the OfficialEGF channel or the EGFrocketleague channel.
In addition to the EGF's Twitch Channels, fans can also follow esports results on EGF's official Facebook, YouTube and Twitter.
To follow updates on social media, follow #BIGEASTesports. For more on the BIG EAST Conference's involvement in Esports visit www.BIGEAST.com/esports.
MAAC BIG EAST Challenge
Sunday, Dec. 13
No. 4 Seton Hall vs. No. 5 Butler/No. 12 Creighton, 1:30 p.m. (EGFrocketleague)
About Seton Hall Esports
A leader in the field, Seton Hall has had an esports club team since 2013. Among the first University gaming organizations in the state of New Jersey to be recognized, the team has been asked by a number of gaming organizations to provide insight into the future of collegiate gaming. The Seton Hall Esports team has, in fact, played a pivotal role in the shaping and formation of league-sanctioned collegiate play. In November 2019, the University completed construction on a state-of-the-art computer lab and esports facility with dedicated and optimized computers for students' recreational and competitive use.
About the BIG EAST
The BIG EAST Conference is an association of 11 nationally prominent colleges and universities that foster healthy athletic competition, community service and the pursuit of excellence in academic environments. The athletic programs of BIG EAST institutions provide national-caliber participation opportunities for more than 4,100 student-athletes on over 200 men's and women's teams in 22 sports. Established in 1979 and headquartered in New York City, the BIG EAST's members are located in eight of the country's top 36 largest media markets and include Butler University, University of Connecticut, Creighton University, DePaul University, Georgetown University, Marquette University, Providence College, St. John's University, Seton Hall University, Villanova University and Xavier University. For more information, visit www.bigeast.com.
About the Metro Atlantic Athletic Conference
With 11 institutions strongly bound by the sound principles of quality and integrity in academics and excellence in athletics, the Metro Atlantic Athletic Conference (MAAC) celebrates its 40th year of competition during the 2020-21 academic year. Current conference members include: Canisius College, Fairfield University, Iona College, Manhattan College, Marist College, Monmouth University, Niagara University, Quinnipiac University, Rider University, Saint Peter's University, and Siena College.
About EGF
Founded in 2015, EGF is the national governing body for formalized collegiate D-I esports and high school level leagues. EGF's youth, high school and D-I collegiate leagues are inspired by the best aspects of traditional sports to create opportunities for students and schools to engage and advance. For more information or to inquire about collegiate participation, please visit EGF.gg , follow @officialEGF on Twitter, Instagram and Twitch and Facebook or contact [email protected]
Categories: Science and Technology