2021 Summer Like No Other Workshops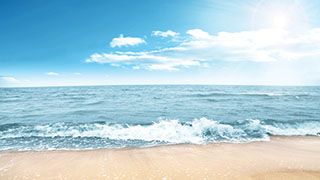 It's a Summer Like No Other. The Teaching, Learning and Technology Center is pleased to announce this year's summer series of faculty, administrator, and staff workshops. The four workshops will focus on creating inclusive content, increasing engagement and revitalizing assignments, increasing productivity, as well as the online teaching certificate.
Lecture sessions will be recorded. Faculty can register for any or all of the sessions. Faculty attending the most workshops in a series will be eligible to win an audio/video recording prize pack. Faculty who attend an entire series will receive a digital credential in their Digital Measures profile.
---
Content for All: Creating Inclusive Content for All Learners
June 8-10, 2021
"Two out of 10 undergraduate students report having a disability. With almost 20 million students expected to attend college, this means almost 4 million students with disabilities will show up this fall on campuses across the U.S."
Accessible course content unlocks achievement potential not only for students with disabilities, but for all learners. Inclusive learning design builds upon the principles of accessibility to guide the creation of learning activities that recognize, respect, and welcome students' diverse life experiences and learning needs. In this workshop series, we will identify accessibility standards and demonstrate a variety tools for improving accessibility across audio, video, and text-based materials. Then, we'll expand the discourse to explore and implement best practices in inclusive learning design. Faculty should bring a sample Word, PowerPoint, and PDF file that was used in a previous semester.
Workshop Objectives:
Describe the importance of accessible course material.
Identify inaccessible and accessible course material.
Utilize Blackboard Ally to identify course material that is not accessible.
Utilize Blackboard Ally to identify specific elements of course material that are not accessible, and how to improve the accessibility.
Edit existing course material to increase its accessibility.
Create accessible course material.
---
The Online Teaching Certificate Program
June 15-17, 2021
Workshop Summary:
Online learning expands access to education by leveraging digital tools to make quality learning experiences available for a wide variety of diverse learners. The Online Teaching Certificate program provides faculty with strategies to develop and facilitate online and hybrid classes. The program consists of five workshops covering the following topics: Alignment, Quality Matters and course design, engagement strategies, accessibility, and Grading Methodologies. Faculty attending the series and completing the assignments and capstone project are eligible to receive an Online Teaching Certificate.
Workshop Objectives:
At the end of this workshop series, participants will be able to:
Define and reflect on teaching competencies in an online environment
Identify key standards of the Quality Matters Rubric
Write measurable learning objectives and align objectives with instructional materials, assignments, and assessments
Define and discuss methods of engaging students in online learning environments
Summarize accessibility requirements that can inclusively support all learners and apply those principals to learning materials
Create rubrics using best practices to ensure alignment and clarify grading criteria for students
Additional Details:
Faculty should bring a sample Word, PowerPoint, and PDF file that was used in a previous semester.
Capstone project must be submitted with lab assignments by July 1st.
---
Increase Engagement and Revitalize Assignments
June 22-24, 2021
Workshop Summary
In this three-day series, we will explore how to increase student engagement using a variety of digital tools, including those in Blackboard, the Microsoft Office 365 Suite, and other readily available educational technologies. We will emphasize the pedagogical practices that amplify motivation and elevate achievement, including a deep dive into the power of rubrics. Following each information session, participants will have the opportunity to apply new skills by analyzing and developing the instructional materials for their course.
Workshop Objectives
At the end of this workshop series, participants will be able to:
Define and discuss modes of engagement
Apply engagement technologies in a course
Identify types of rubrics and explain the connection between rubrics and engagement
Create rubrics that maximize student output and streamline grading methodologies
Define and discuss gamification and its efficacy in bolstering student engagement
Apply gamification technologies and techniques to develop and execute learning activities
---
Tools and Tips to Increase Productivity (Staff/Admin)
July 13-15, 2021
Workshop Summary
In this hands-on workshop, we will uncover tools and strategies to optimize your workflow. Participants will learn how to increase productivity while using everyday programs such as Microsoft Teams, SharePoint, OneDrive for Business, and other Office 365 applications. This workshop features one of our newest sessions, in which we explore time-saving features and functions in the new Foxit PhantomPDF app, including creating a digital signature, converting PDFs into Word documents (and vice versa), and creating fillable PDF forms. We will also demonstrate how to perform laptop updates and discuss the impact of laptop health on overall efficiency and productivity.
Workshop Objectives
At the end of this workshop, participants will be able to:
Run all available updates on laptop to maximize efficiency
Create a digital signature and convert PDFs to different file formats
Create and use teams, channels, and breakout rooms in Microsoft Teams
Backup and organize data in Microsoft OneDrive for Business
Use SharePoint for collaboration on shared documents
Categories: Science and Technology