2021 Cybersecurity Awareness Month Recap
Monday, November 1st, 2021
Throughout October, National Cybersecurity Awareness Month, the Department of Information Technology provided valuable information about the need for computer security, your role in keeping your information secure, and tips about protecting your identity and the university's data.
Data Security and Privacy Required Training
Seton Hall requires all members of the University community to complete an online mandatory data security training program every two years. Check your compliance using the online scorecard.
Phishing Quiz Results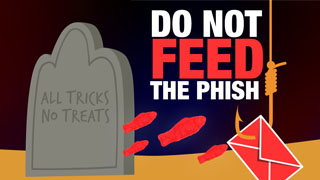 A phishing quiz was included as part of the weekly cybersecurity newsletter. 84% of users passed the quiz and were entered into a raffle.
Congratulations to the winners:
Apple Watch SE: J. Walpow
Apple AirPods Pro: J. Patel
Quick Keys to Stay Safe Online
When in doubt, don't click. Do not click anything in the email unless you are absolutely sure you know who it is from and where the link will take you.
Who is it from? Before taking any action, review the from address to confirm it matches the sender's name.
Check with the source. If the email is coming from someone you know but aren't sure, contact the person directly via phone or a separate email message.
If you see something, say something. If an email looks suspicious, click the Report Phish button to alert IT Security.
NJ Cybersecurity Virtual Conference
The New Jersey Cybersecurity 2021 virtual conference connected over 400 students and university faculty and administrators with cybersecurity business leaders.
All of the virtual sessions are available on-demand on our YouTube channel.
Did you Download the Coupon?
Earlier this month, a cybersecurity training exercise used a coupon campaign to test the university community's phishing skills.
Many phishing emails try to trick you into clicking a malicious link. This allows criminals to access sensitive information, compromise the university network, or even infect your computer with malware.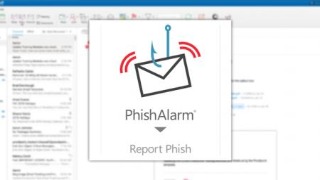 If you see something, say something. The Report Phish button instantly notifies the IT Security team of suspicious emails that may pose a threat to you and the Seton Hall community. The feature is available in Outlook, Outlook for Web, and the Outlook mobile app for iOS and Android.
Categories: Science and Technology